OM has strengthened considerably during this transfer window with the arrival of ten new players, but Jorge Sampaoli demand more. The next winter target of the Marseille coach would even be identified.
Transfer window OM: Sampaoli does not let go of the deal for Nzonzi
Despite Valentin Rongier, Boubacar Kamara, Mattéo Guendouzi, Gerson or Pape Gueye, the coach of Olympique de Marseille would like to attract a new midfielder during the recruitment period of January 2022. And according to the information relayed in recent hours by the media Futbol Frances, Jorge Sampaoli insists with its management to enlist Steven Nzonzi.
After having him under his orders from 2016 to 2017 at FC Sevilla, the Argentine coach would like to work again with the 32-year-old tricolor international. Following a failed first attempt this summer, the boss of the Olympian bench wants to try his luck this winter. The Spanish media reveals that Pablo Longoria was also ready to bring the former midfielder from Stade Rennais, but the aborted departures of Boubacar Kamara and Caleta-Car have turned the plans of the president of OM upside down. Absent from Jose Mourinho's plans at AS Rome, Steven Nzonzi will probably change his tune this winter since he will have only six months left on his contract during this period. But OM is not the only club interested.
Steven Nzonzi also targeted by the LOSC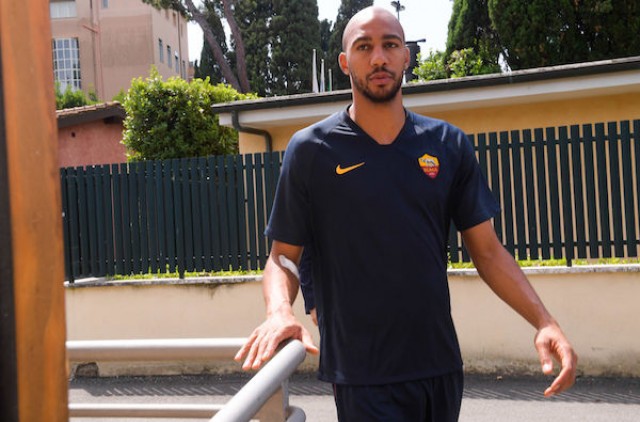 According to the sports site, the Italian club is demanding 1,5 million euros to let go of the native of Colombes. A reasonable sum since Steven Nzonzi almost no longer playing. Olympique de Marseille will however have to reckon with the competition of LOSC. Looking for a new element to solidify his midfield, Jocelyn Gourvennec would also be interested in the profile of the 2018 world champion. And the operation could be facilitated by the fact that the president of LOSC, Olivier Létang, knows the player since he brought him to the Stade Rennais when he was on business in Brittany. The OM is therefore warned.