News
The fierce resistance of the Ukrainians: Lviv and Kiev prepare for the advance of the Russians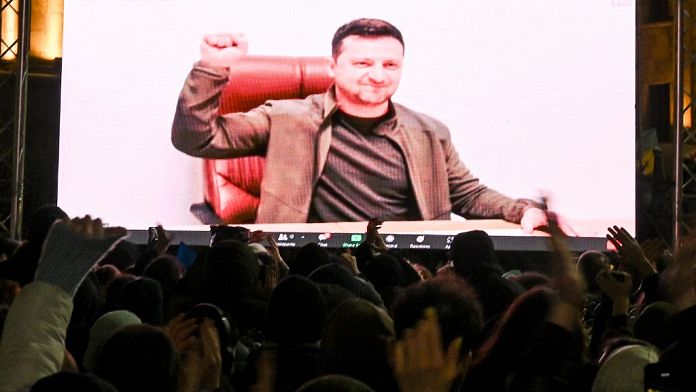 In Lviv, in western Ukraine, civilians undergo combat training and learn the basics of weapons of war.
The instructor explains here how to place the bullets in the magazines of the machine guns.
The city, which is a UNESCO World Heritage Site, has so far been spared the fighting but is preparing for the worst.
Residents are welding steel bars for anti-tank barriers, roadblocks are blocking Lviv's roads and World War II bomb shelters have been reopened.
In a tweet, the British Ministry of Defense believes that the Ukrainian resistance continues to surprise Russia which, in retaliation, "targets the (civilian) populations in several areas such as Kharkiv, Chernihiv and Mariupol".
Volodymyr Zelensky, for his part, thanked Tesla boss Elon Musk for giving Ukraine access to Starlink, its satellite Internet system which breaks the isolation of bombarded areas cut off from the world..
The Ukrainian president also reveals that he spoke with Joe Biden about American support and sanctions against Russia.
Volodymy Zelensky has not left Kiev where the authorities are distributing water and food to civilians still present in the Ukrainian capital whose soldiers are approaching.