[ad_1]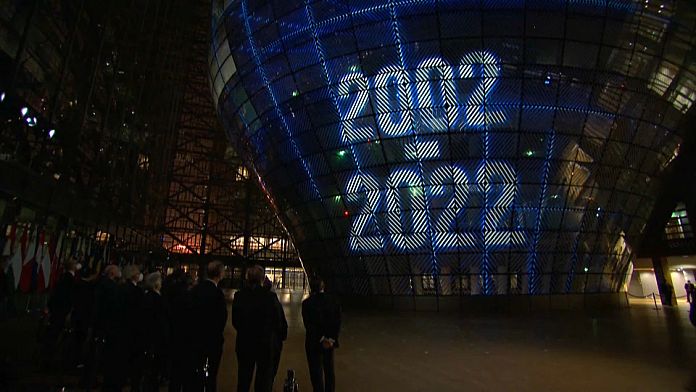 A small anniversary video for the 20th anniversary of the entry into circulation of the single European currency … Meeting for the last time of the year, the euro zone finance ministers have taken a little head start with this ceremony birthday and the family photo that goes with it.
Because it was on January 1, 2002 that the euro made its appearance in the pockets of the citizens of 11 member states of the European Union. Today, these banknotes and the hard currency that accompanies them are part of the daily life of about 340 million people in 19 of the 27 countries of the European Union.
For the occasion, the European Central Bank will launch a consultation. Christine Lagarde, President of the ECB said it was about time "to review the appearance of our banknotes so that Europeans of all ages and from all walks of life can feel closer to them"…
Artists, scientists, historians, designers will be consulted. A consulting group that will only be called upon to choose the main themes that will be used to illustrate the posts. Then, a public consultation will be launched, then a drawing competition, open to the general public.
But hey, the change will not be for now, the final decision is expected for 2024. And it will take another one or two years to have them in the pocket …
[ad_2]

Source link