News
The EU wants to reduce its dependence on Russian gas, and the US will help it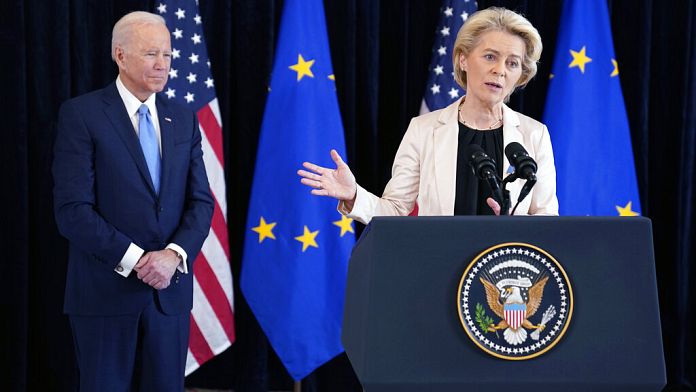 The European Union wants to reduce its dependence on Russian gas, and the USA will help it by supplying more liquefied natural gas (LNG). This was agreed between European Commission President Ursula von der Leyen and US President Joe Biden.
The United States and the European Union displaying their unity against Russia. This is what emerges from the visit of the American president to Brussels.
Before flying to Poland, Joe Biden had a final meeting with the President of the Commission, Ursula von der Leyen. And they formalized a gas dealthe aim of which is to reduce Europe's dependence on Russian fossil fuels.
"The United States welcomes the commitment of Europeans to quickly reduce its dependence on Russian gas, said Joe Biden. __Today, we agreed on a joint action plan to move towards this objective, to move towards a clean and secure energy future."
In this case, Russian gas will be replaced by liquefied natural gas, LNG from the United States. Washington has pledged to supply 15 billion cubic meters this year.
"As you know, explained Ursula von der Leyen, our objective is to reduce and then no longer depend on Russian hydrocarbons. And this goal can be achieved, first of all by investing in renewable energies. This also involves other sources of gas supply, including LNG.
We, European states, therefore want to diversify, no longer to depend on Russia, but to turn to suppliers we can trust, friends we can count on."
In another area, Americans and Europeans have reached an agreement in principle to frame the transfer of personal data.