Soccer
The decision of the Kylian Mbappé clan fell!
Kylian Mbappé will be a free player on June 30 and his first choice is to join Real Madrid at the end of the season. But PSG does not intend to let him go and is active behind the scenes to sign him a new lease. Between the two clubs, the entourage of the 22-year-old player has decided.
Kylian Mbappé's parents want him to stay at PSG
Arrived four years ago from AS Monaco for 180 million euros, Kylian Mbappé is in his final year of contract under the jersey of Paris Saint-Germain. After being denied his transfer to Real Madrid by his management, the tricolour international has not given up his dream of defending the colors of the Madrid club. But this Saturday, the daily Marca assures that Wilfried Mbappé and Fayza Lamari, the two parents of the Parisian number 7, push their son to continue his adventure with the Red and Blue.
After the mother who confessed in the newspaper columns The Parisian being in discussions with Leonardo, Mbappé's father also maintains contact with PSG leaders. However, as his mother said, it is up to the ex-Monegasque who has the final say regarding his choice for his next club. "None of us decide. When Kylian wants something, you can do whatever you want, he will do it. It's his kabyle side that stands out (laughs)", said Fayza Lamari. The principal concerned has already given mentioned the subject.
Mbappé does not completely close the door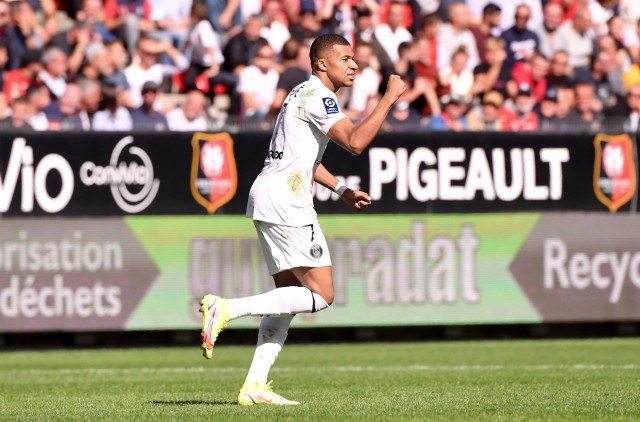 Kylian Mbappéconfided at length on Tuesday in a long interview granted to The Team. While he comes to the end of his contract next June, the French world champion will be able to commit free to the club he wants from January 2022, but he does not completely close the door to an extension with Paris Saint-Germain. "I've been in football long enough to know that yesterday's truth is not today's truth or tomorrow's truth. If I had been told that Messi was going to play PSG, I would not have believed him. So we don't know what can happen", entrusted Bondy's child.
Case to follow therefore…