[ad_1]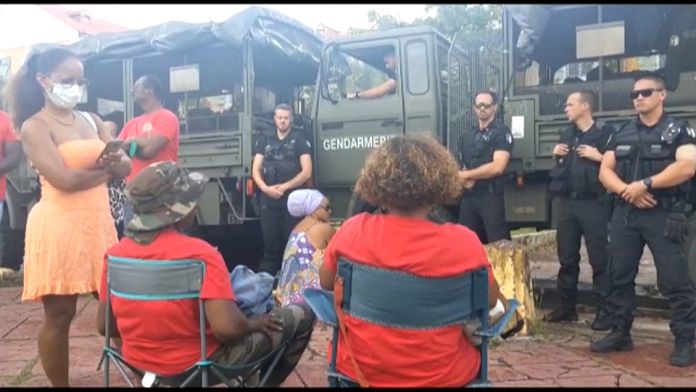 In Guadeloupe, the discussions of the French Minister of Overseas Sébastien Lecornu with the inter-union and local elected officials came to an end. Born from the refusal of the vaccination obligation for caregivers and firefighters, the anger movement in Guadeloupe and Martinique has spread to political and social demands. After days of demonstrations and violence, the minister came from the metropolis, but he judged that no dialogue was possible as long as the unions "do not" want to condemn assassination attempts against police and gendarmes ":
"I want to wring the neck here of these cartoons saying 'there's a social problem and you respond with the raid and the GIGN': Stop and enough of these cartoons. stops alongside a door of a police vehicle and that we try to empty its magazine in the head of a police officer or a member of the gendarmerie it has nothing to do with a firefighter who is not happy because there is a vaccination obligation. It has nothing to do with a caregiver who does not agree with the vaccination obligation. "
Sébastien Lecornu strongly criticized the union officials who "began to seek amnesties" for the perpetrators of this violence.
Calling for "awareness", he announced during this press point the dispatch of a squadron of 70 mobile gendarmes and 10 additional members of the GIGN, to, he said, "hold on".
The union representatives denounced a lack of will to negotiate on the part of the French government, a visit and a meeting too short to achieve anything.
After Guadeloupe, the Minister of Overseas Territories is in Martinique, the second and last stage of a short stay intended to ease tensions. He will be back in Paris in 24 hours.
[ad_2]

Source link