News
The "de-escalation" announced by Moscow is still pending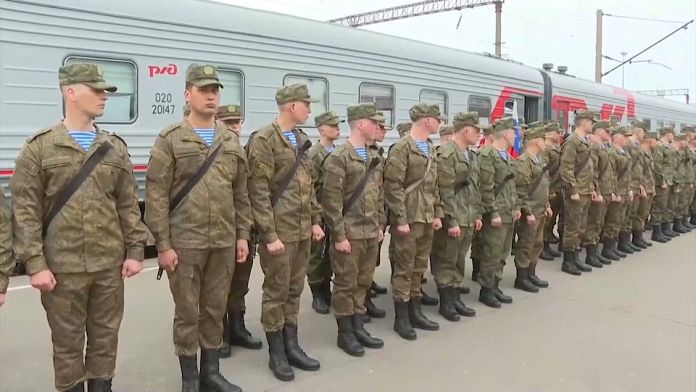 Bombs continue to fall in the kyiv region despite the Russian announcement of a de-escalation. This did not prevent Ukrainian troops from regaining control of the city of Kukhari after two weeks of occupation and that also of Trostyanetnear Sumy, where the passage of Russian troops left traces.
"I have eight cousins ​​who live in Russia. When the war started, I phoned them, and I have to tell you that now I feel like they are no longer part of my family. They say that the Russians want to liberate us from the Nazis" recount Yevhen Skorobogatskiybusinessman for Sumy, now in territorial defense.
On the NATO side, we do not believe in promises of de-escalation either… The Secretary General, Jens Stoltenberg even fears new Russian offensives in the next few hours…
"According to our intelligence, Russian units are not withdrawing but rather repositioning. Russia is trying to regroup, resupply and strengthen its offensive in the Donbas region", Jens StoltenbergSecretary General of NATO.
134,000 Russian soldiers recruited
In his daily war report, the Russian Defense Ministry's chief spokesman said that "Russian cruise missiles had destroyed a number of Ukrainian fuel depots and that these warehouses allowing the refueling of Ukrainian army vehicles in the Donbass were now the priority target of the "special military operation"".
For his part, President Vladimir Putin has validated the recruitment of 134,000 new soldiers. According to Moscow, these new fighters will not be sent to Ukraine, unlike paratroopers erected as heroes on their return to the country and decorated in front of television cameras for their "bravery and heroism."