Soccer
The compos fall, Sampaoli ready to take a risk!
L' OM welcomes PSG this Sunday at 20:45 at the Stade Vélodrome in the closing of the 11th day of Ligue 1. A few hours before this first Classic of the 2021-2022 season, the press is already speculating on the likely team compositions of Jorge Sampaoli and Mauricio Pochettino.
PSG team in 4-2-3-1 with Abdou Diallo
This Sunday, at the close of the 11th matchday of Ligue 1, the Paris Saint-Germain will be on the pitch of Olympique de Marseille at 20:45. According to the press, Mauricio Pochettino could make some strong choices for this clash between OM and PSG. According to several sources close to the capital club, Pochettino will opt for a 4-2-3-1 with Kylian Mbappé on point.
While the young Portuguese Nuno Mendes rather shows good things since his arrival during the summer transfer window, the Argentine coach of Paris Saint-Germain will prefer Abdou Diallo in the left corridor of the Parisian defense tonight against Jorge Sampaoli's men. If Olympique de Marseille has a full group for the Classic, it is not quite the case of Paris Saint-Germain, which has three absentees.
Indeed, Sergio Ramos is still in the recovery phase while Leandro Paredes and Sergio Rico are injured. However, Neymar, recently bothered adductors, and Mauro Icardi, plagued by marital problems, are well part of the group communicated by Pochettino for this OM-PSG poster.
PSG's starting xi against OM
Navas – Hakimi, Marquinhos, Kimpembe, Diallo – Veratti, Gueye – Messi, Neymar, Di Maria – Mbappé.
OM: Sampaoli ready to take the risk with Ünder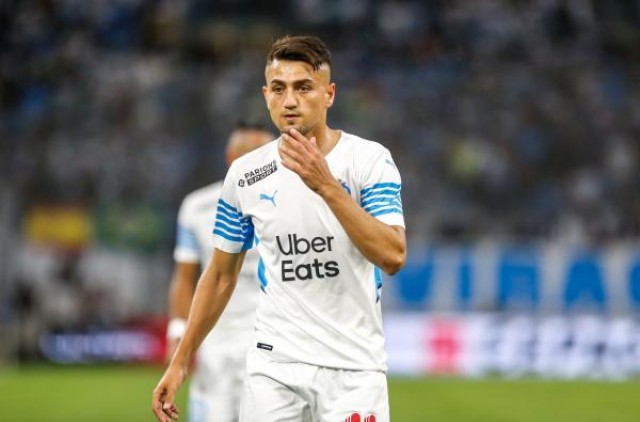 On the side of Olympique de Marseille, Jorge Sampaoli unveiled his group to face Paris Saint-Germain this Sunday evening at the Stade Vélodrome. Finally, the Marseille coach is ready to taking the risk with his Turkish winger Cengiz Ünder announced uncertain Friday due to calf discomfort. According to the Team, OM will appear in 3-2-4-1 with Pau Lopez in the cages, protected by a three-player defense composed of William Saliba, Duje Caleta-Car and Luan Peres, from right to left.
Valentin Rongier and Boubacar Kamara are expected in front of the defence while Mattéo Guendouzi and Dimitri Payet will be positioned one step higher on the pitch. Cengiz Ünder, on the right, and Gerson, on the left, will play on the sides of the Marseille attack and will try to serve Arkadiusz Milik, alone in the point.
The probable composition of the OM
Lopez – Saliba, Caleta-Car, Peres – Rongier, Kamara – Ünder, Guendouzi, Payet, Gerson – Milik.