Soccer
The compo of Pochettino against LOSC, hard blow for Paris!
In the opening round of the 12th Ligue 1 matchday, the PSG Mauricio Pochettino receives the LOSC of Jocelyn Gourvennec, Friday at 21h, at the Parc des Princes. On the eve of this meeting, the press is already speculating about the team composition of the Parisian coach with a probable blow.
PSG: Mbappé uncertain against LOSC!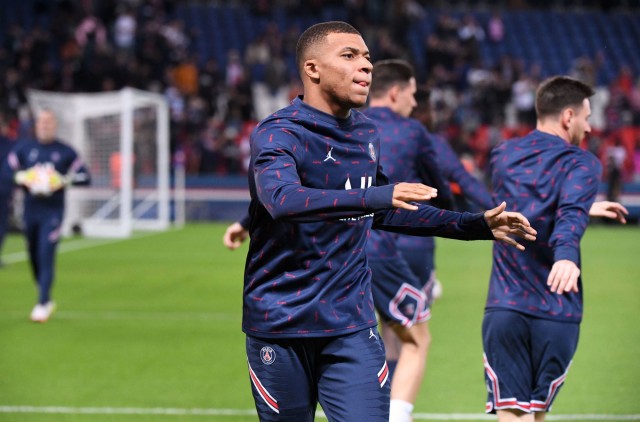 In its last medical point, Paris Saint-Germain indicated that Kylian Mbappé was the victim of an ENT infection. Also according to the same press release, a new update on the situation of the 22-year-old tricolor international must take place tomorrow. However, the newspaper The Team announced this Thursday that the PSG striker is not certain to answer the call of his coach Mauricio Pochettino tomorrow night during the 12th matchday of Ligue 1 against LOSC, on the lawn of the Parc des Princes.
"While PSG are already without Marco Verratti (suspension and hip injury), Sergio Ramos (resumption), Leandro Paredes (hamstring) and Achraf Hakimi (suspended) for the reception of Lille, a doubt remains as to the presence tomorrow of Kylian Mbappé. Victim of an ENT infection ", explains the sports daily.
The Ile-de-France media also adds that a decision will be taken by the medical staff of the Rouge et Bleu this Thursday according to the evolution of the state of health of the young Bondynois. In case of package, Mauro Icardi now free of his marital worries could apply for a starting place against the men of Jocelyn Gourvennec.
PSG's team composition against LOSC
If the package of Kylian Mbappé had just been confirmed by the staff of Paris Saint-GermainMauricio Pochettino will have to make strong choices for the clash against LOSC, a highly anticipated match after the sharp criticism suffered by Paris SG following the draw against OM (0-0). After two successive games on the bench, Gianluigi Donnarumma should be lined up in goal behind the Marquinhos-Kimpembe central hinge.
Abdou Diallo should take the left side to blow Nuno Mendes and on the right is Colin Dagba who should benefit from the suspension of Ashraf Hakimi. In midfield, Georginio Wijnaldum should be revived alongside Idrissa Gueye. The attack would be the business of Angel Di Maria on the right, Lionel Messi in the axis and Neymar on the left. In the absence of Kylian Mbappé, Mauro Icardi will evolve in the forefront.
Pochettino's likely squad: Donnarumma – Dagba, Marquinhos, Kimpembe, Diallo – Gueye, Wijnaldum – Di Maria, Messi, Neymar – Icardi.