Soccer
The compo fell! Revolution in attack
It is for this kind of meetings that football exists. Tonight, OM receives the sulphurous team of Galatasaray, as part of the second day of Europa League. If the match is already boiling on the side of the stands, it should be just as hot on the pitch. And for good reason, Marseille should show up this Thursday with a new-look team, punctuated by strong choices in defense and a great return in attack.
OM: Sampaoli unveils a daring composition
This is the big day for theOlympique de Marseille. If the match against Lokomotiv Moscow (1-1) was just a train ride, tonight Jorge Sampaoli and his men are obliged to win in order not to get out of Group E. On this occasion, the city and the Bouches-du-Rhône region deployed an exceptional device to guarantee the smooth running of the meeting. The prefecture of police announced two days ago "enhanced security measures", and an expansion of the visitor's stand was established to accommodate the many Stambouliote supporters.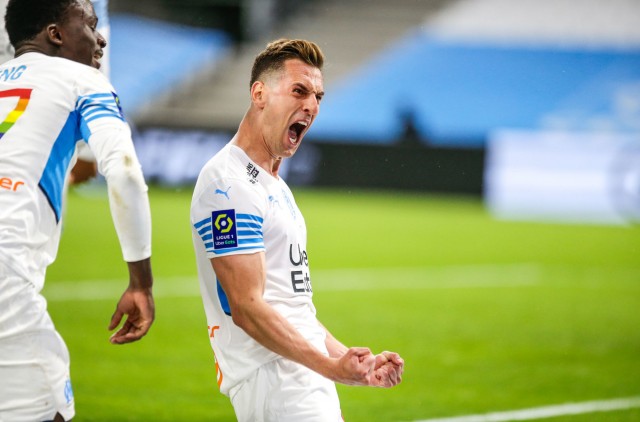 This Thursday is also an important date for a particular player. The attacker Arkadiusz Milik do his big comeback in the band, after more than four months of absence. The Pole should even make his appearance in the starting eleven, a strong choice that should assume Sampaoli, who we know, places a lot of hope in the former Neapolitan.
In the middle, Boubacar Kamara should do it too his return to the type team, after not appearing in the group this weekend (2-3 loss to Lens). But the big surprise should take place in defense, with the tenure of Duje Caleta-Car. The Croatian should take Alvaro's place in the axis of defense alongside Luan Peres and Leonardo Balerdi. In the cages, if the name of Pau Lopez seems to be the logical option, several trends claim that Steve Mandanda could also make a comeback.
Probable composition of OM against Galatasaray :
Goalkeeper : P. López / or S. Mandanda
Defender : L. Peres, L. Balerdi, D. Caleta-Car
Midfielders : V. Rongier, M. Guendouzi, P. Gueye, D. Payet (C)
Attacker : C. Ünder, A. Milik, K. de La Fuente
Note, the presence of the recruit Konrad de la Fuente in attack, to the benefit of Bamba Dieng.
The Olympians will have to take advantage of the misformity of the Turkish team visible since the beginning of the season (1 victory in the last 5 games of Süper Lig) to take the lead of the Europa League group, in a Velodrome that promises to be already boiling. On the Stambouliote side, the young Alex Boey should start the meeting after several weeks of unavailability. The former SRFC player had shown very good things at the beginning of the season, after being recruited €1.15 M this summer.
The memorable routes of French clubs in Europe