News
The anguish of distraught Ukrainian expats desperate to help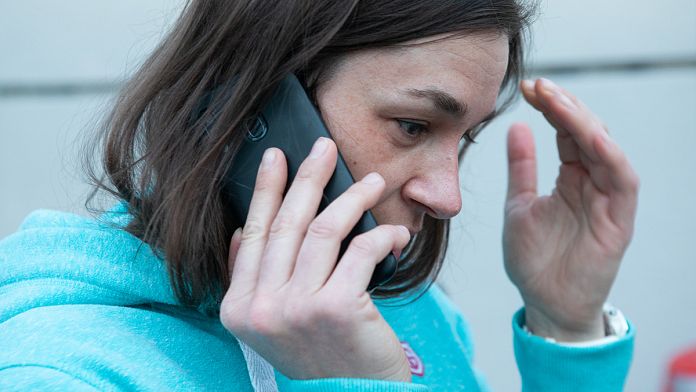 The day before Russia invaded Ukraine, a friend of mine came to dinner. She's Ukrainian, like me. We stayed up until the early hours of Thursday discussing border escalation, possible scenarios, how best to convince our families to come join us, or whether we should make the effort to get home. we.
We managed to sleep a few hours before it was time to get up to go to work. When we met in the kitchen for our morning coffee, we both already knew the war had begun. But we didn't say anything to each other. I hadn't even turned the kettle on when my friend had already made a list of things to send to help the army and civilians back home. She was already looking for some of the most essential and urgent items.
If there's one thing I can be grateful for, it's having faced the hardest news of my life with someone who could understand how it feels, and was more into action. only in words.
And the most important thing, of course, is that my family members in Kyiv, my hometown, are still alive. I failed to convince them to get to safety when it was still possible. I didn't try hard enough; I have to live with that.
I think most Ukrainians living abroad feel the same way. Here from the west, the news about my home country has been really scary for several months. At home, authorities were telling Ukrainians not to panic.
But now my country and my hometown are being destroyed. All those lost lives…I guess I still don't fully realize. One thing is certain, there is nothing left of our everyday lives; everything was destroyed by the Russian invasion.
The guilt, shame and despair of not being home right now overwhelms me. As a journalist, over the past seven years, I have traveled extensively in eastern Ukraine to bring Westerners' attention to the ongoing conflict there. And now, as all of this unfolds, I'm not there.
Not being able to evacuate my family and friends to safety made everything else meaningless. So why am I in France?
We Ukrainian expats take every minute as it comes. And action is the only way to make every minute go by a little faster. This is why I am not surprised that my fellow citizens are returning voluntarily by the thousands from abroad to join the fight. Almost everyone I know who is not in the country has volunteered for the war effort these days: they coordinate, collect, transport, inform and provide professional psychological support.
The Ukrainian church in Lyon was crowded every night this past week. I meet people I know there: Ukrainians, French, Russians. The trucks are loaded with aid, heading for Ukraine. Truckers stop to donate money for the cause.
Inside the church, people sort objects by category and pack them in boxes. Food, children's clothes, medicine, blankets… I don't see anyone directing the process or raising their voice to give instructions, but everyone knows what to do. I don't know how it works. It's one of the two places in my city where I feel the best these days.
While a lorry was packed with boxes on Wednesday evening, there was enough aid packed to fill three more. Thursday evening, five trucks left for Ukraine just from the Lyon region. In addition to trucks, small vans are constantly circulating. Everything is coordinated by a young mother who does everything from her phone. Normally, she enjoys the mountains, cycling and spending time with her daughter.
Today, surrounded by proactive Ukrainians, she somehow finds heavyweights who agree to go to Ukraine for free, people who collect aid everywhere, people who sort. Everywhere there are these discreet volunteers and things are progressing.
Another place I like to be at the moment is Lyon's central square every Sunday. This is where demonstrations condemning the invasion of Ukraine are held. The support of the French people, of the international community, is extremely important to us at this time; indifference hurts.
My friends from eastern Ukraine ask me for good news from here; I don't know what to tell them. Is that enough? I do not know…
Testimony of Natalia Liubchenkova, Ukrainian journalist at Euronews in Lyon.