News
The 60th anniversary of the Evian agreements revives the painful past of the Algerian war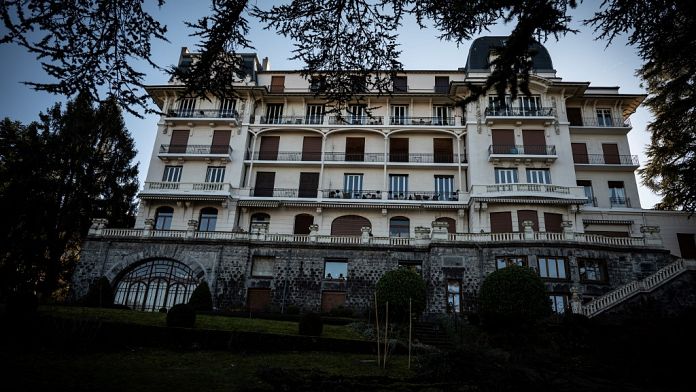 It was in France, on the peaceful shores of Lake Geneva, that the conflict between the French army and the Algerian separatists was partly sealed. The signing of the Evian Accords, March 18, 1962 proclaimed a ceasefire and paved the way for Algerian independence after 130 years of colonization and 8 years of a bloody war.
60 years later, in this city planted at the foot of the Alps, there are not necessarily traces of these historic agreements: "In the city of Evian there is no place that recalls the signing of the agreements since they were signed in a hotel, the Hotel du Parc which is now a private building"explains the mayor of Aix-les-Bains, Josiane Lei. "The only place where you could see this life of 1961 is behind the town hall, the former hotel where the mayor Camille Blanc was assassinated."
Like the assassination of the mayor at the time by the OAS, the secret army for the maintenance of France in Algeriathis ceasefire of March 18 and then the referendum of April 8, 1962 instigated by General de Gaulle were not enough to ease tensions. For the OAS, these Evian agreements were experienced as a real affront and for the National Liberation Army (ALN) it was only a step towards the independence of Algeria.
Evian, only one step
"For us, soldiers, officers and commanders, March 19 was an ordinary day that did not deserve to be mentioned, because we were still in an ongoing war. Except that it gave the date of the referendum – July 3 – and the date of independence – July 5, 1962 ", recount Mohamed Mokrani, former member of the ALN.
60 years later, the Evian agreements continue to be debated because the conflict has still manyvictims until the independence of Algeria in July 1962. This anniversary celebrated this Saturday by Emmanuel Macron is an opportunity for the French president to "reconcile memories". His Algerian counterpart, Abdelmadjid Tebboune hopes that this commemoration will finally make it possible to approach this period of history fairly and that the crimes of French colonization will not be prescribed.