Soccer
Thauvin, Nice, the LFP, Dimitri Payet shoots anything
In an interview published this Friday, Dimitri Payet reacted to the departure of Florian Thauvin. The attacking midfielder of OM also commented on the sanction imposed against him following the overflow occurred in Nice.
Dimitri Payet's surreal reaction to Thauvin's departure
Despite the approaches of its leadership, Florian Thauvin decided to leave theOlympique de Marseille this summer. Free party, the 28-year-old winger joined André-Pierre Gignac at the Tigres de Monterrey with a huge contract to the key. Now former teammate of Thauvin, Dimitri Payet was asked about the departure to Mexico of his former attacking partner. The Reunion playmaker, who does not take to heart the new player of the Tigers, let go of an unambiguous answer on this subject. "Frankly? I'm not thinking about it. He's gone", drew the number 10 of the OM in an interview published this Friday in the columns of The Team.
A tackle at the LFP after the Nice incidents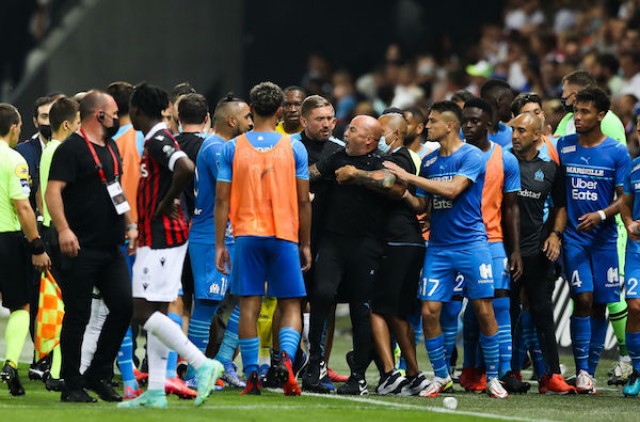 Not marked by the departure of Florian Thauvinhowever, Dimitri Payet remains affected by the penalty imposed on him by the LFP. The League's disciplinary commission had imposed a suspended match on the Olympique de Marseille playmaker. His reaction after receiving a projectile during the match between OGC Nice and OM having been considered as the cause of the overflow observed at the Allianz Riviera. For the 35-year-old, this decision remains unique, especially since he believes that Nice deserved heavier penalties.
"But my reaction is human. Given the decisions that followed and the events that followed on other fields, we're never going to get away with it. It was necessary to make decisions precisely. This match in Nice was an opportunity to put an end to all that. But the sanctions of the disciplinary commission were not up to scratch. And it showed then", lamented the tricolor international.