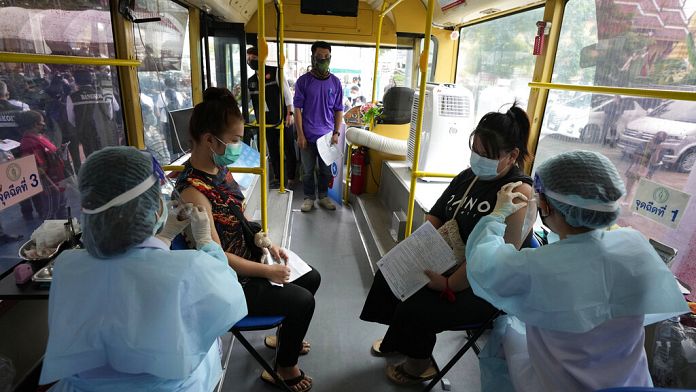 Detecting Covid-19 in human sweat : Thai researchers are developing an innovative process. In a few minutes, a sample can be taken and analyzed. A method that is 95% reliable, a result comparable to nasal PCR according to the scientists who carried out the first tests on 2,000 people. This week they conducted a full-scale test in the capital Bangkok. Thailand is not the first country to take an interest in sweat to detect Covid-19, the UK and the US have in particular launched comparable work.
Chadin Kulsing of Chulalongkorn University in Bangkok, who is developing these mobile detection units, hopes that his detection method, still in the experimental phase, can soon be deployed as an alternative to PCR tests that require laboratory treatment and are therefore much more expensive.
Nearly 1.5 million cases and nearly 14,000 deaths have been recorded in Thailand, mainly in recent months. The vaccination campaign is progressing but has started late. Only 11 of the 70 million population received two doses of vaccine.