This season, the first derby between ASSE and OL will be held in Geoffroy-Guichard during the 8th matchday of Ligue 1, Sunday 3 October. Just over two weeks before this shock, the practical arrangements are already in place in the Forez.
ASSE-OL : Lyon fans banned from derby
In the aftermath of the overflow during Ligue 1 matches between the SCO of Angers and Olympique de Marseille, as well as FC Metz-Paris Saint-Germain, the Prefecture of the Loire published this Thursday an order in connection with the next derby between AS Saint-Étienne and Olympique Lyonnais, Sunday, October 3. Indeed, the prefect of the Loire, Catherine Séguin, decided to ban OL fans from travelling to the Geoffroy-Guichard Stadium.
A reasoned decision according to the administrative authority of Saint-Étienne by the fact that "the desire for confrontation is always very strong with major risks of disturbance to public order in case of contact between supporters of the two teams. » Because of this, the local prefecture warns that "anyone claiming the quality of Olympique Lyonnais supporter or behaving as such will be denied access to Geoffroy-Guichard and its surroundings on the day of the match ". A new derby therefore without opposing supporters. But why such a decision ?
A decision motivated by the history between ASSE and OL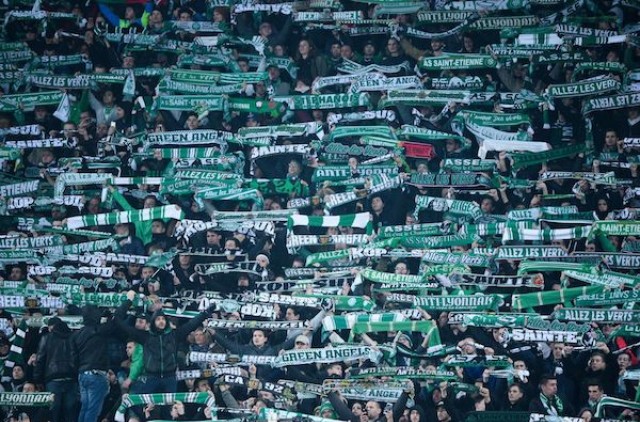 The first derby of the season between theAS Saint-Étienne and Olympique Lyonnais will therefore play again with the supporters of one team at the expense of the other. However, the prefect of the Loire, to justify his arrest, relies on antecedents between the supporters of the two teams in particular during the meetings dating from February 5, November 5, 2017 and February 9, 2020 where the Gones and the Greens had clashed in the city center of Lyon.
This prohibition extends over the period from October 3rd from 8am until October 4th at 6am. According to the terms of the order, during this period, "it is forbidden to anyone claiming the quality of supporters of Olympique Lyonnais or behaving as such to access the Geoffroy-Guichard Stadium and its surroundings".