Soccer
Terrible blow confirmed in Paris before Lille and Leipzig!
After its draw against OM, last Sunday at the Stade Vélodrome, PSG will follow up with the 12th matchday of Ligue 1, Friday evening, against the LOSC. Before going to Germany to face the RB Leipzig in the Champions League, the Parisian coach can already worry about these two meetings.
PSG : Marco Verratti will be unavailable 4 weeks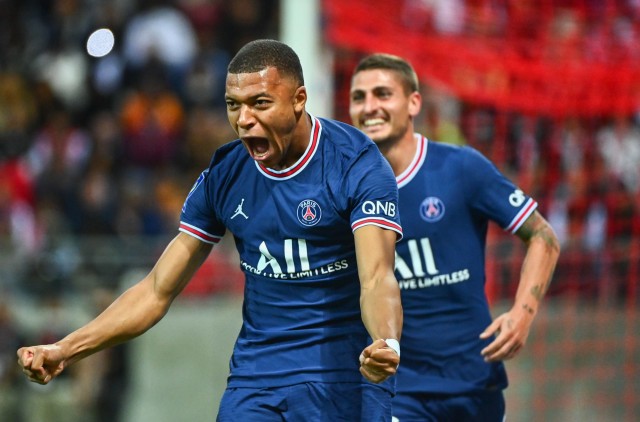 Hit in the hip during the Classico against Olympique de Marseille (0-0), Sunday on the occasion of the 11th matchday of Ligue 1, Marco Verratti did not participate in collective training from Paris Saint-Germain on Tuesday, October 26th. Suspended for Friday's game against LOSC, the Italian midfielder will also miss Wednesday's trip to Leipzig in the Champions League.
Injured during contact with Mattéo Guendouzi, the 28-year-old had been replaced by Idrissa Gana Gueye and suffers from hip. The duration of his absence should be quite long, if we believe the reviews that were carried out according to the information of The Team. RMC Sport even talked about four weeks. A hard blow for Mauricio Pochettino now confirmed by the club through a medical point.
A real blow for Mauricio Pochettino, who had found the preferential position of Verratti in the Champions League. Against RB Leipzig and Manchester City, the Italian international had played in a sentinel role with great success. But that's not all. In great shape since the beginning of the season, Kylian Mbappé is meanwhile uncertain for the reception of LOSC at the Parc des Princes, victim of an ENT infection.
The medical point of the day
The medical point of this Tuesday 26 October concerns Marco Verratti, Kylian Mbappé, Leandro Paredes and Sergio Ramos.
– As a result of a shock received in the last match, Marco Verratti suffers from left hip with a deep lesion of the oblique muscles. An unavailability of 4 weeks is expected according to the evolution.
– Kylian Mbappé is a victim of an ENT infection. A point will be made in 48 hours.
– The evolution of the recovery program of Sergio Ramos, coordinated by the medical staff, evolves very correctly. The ongoing resumption with the group may be envisaged in the course of next week.
– The progression of the grade 3 lesion of Leandro Paredes' left quadriceps is satisfactory in accordance with the expectations of the medical staff. The return to competition is scheduled after the next international break.