Soccer
Terrible blow confirmed for Ronald Koeman
After losing at home to Real Madrid, the Barca expect to raise his head this Wednesday against Rayo Vallecano. But a few hours before this meeting, the coach Ronald Koeman just got some bad news. He will be without one of his best offensive assets for this trip.
Barça: Ansu Fati absent against Rayo Vallecano
The bad things happen for FC Barcelona. Last weekend, the Catalan club lost in the Classico against Real Madrid (2-1) Camp Nou. But beyond the result, the Catalans also lost their Spanish prodigy. Holder in the clash against Real Madrid, Ansu Fati is out with injury.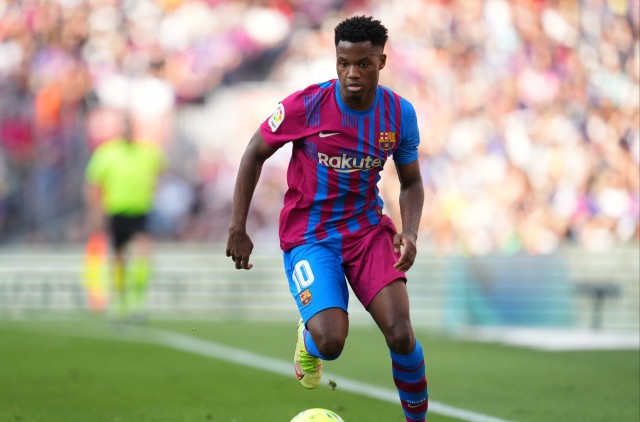 Victim of a charge by David Alaba, the number 10 of Barça was hit in the knee. And his dreaded package for a few days has finally materialized. If he was initially in Ronald Koeman's squad, Ansu Fati is too fair for the trip to Rayo Vallecano.
The management of FC Barcelona announced at the last minute that their young Spanish striker will be « unavailable » for the trip to the field of Rayo Vallecano this Wednesday (19h). Coach Ronald Koeman will therefore have to review his plans for his attack before facing the Madrid club in the 11th matchday of Ligue 1.
How long is Ansu Fati unavailable?
Back to competition last September after a long period of unavailability, Ansu Fati went on to 6 games for 2 goals with FC Barcelona this season. His absence causes great concern among Catalan supporters, fearing a new relapse.
But according to the Spanish press, there is nothing worrying a priori for the Spanish prodigy, which should be operational in the coming days. On the other hand, this forfeit comes in addition to the absence of Frenkie de Jong, injured his right thigh. Ousmane Dembélé is also unavailable for travel to Rayo Vallecano.