News
Tensions between Russia and Ukraine: NATO rejects Russian interference in its ties with Kiev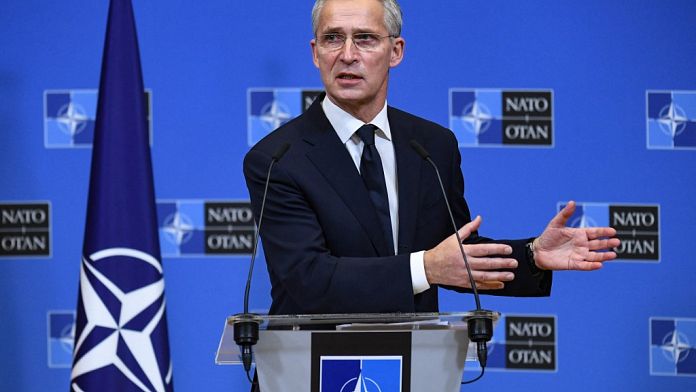 The Atlantic Alliance opposes any interference by Russia in its relations with Ukraine.
NATO chief raises his voice
Statement by the Secretary General of NATO on the sidelines of his first meeting with the new German Chancellor, Olaf Scholz. Earlier, the Russian Foreign Minister had demanded that NATO formally reverse a decision opening the door to Ukraine's membership:
"NATO's position regarding our relations with Ukraine remains unchanged. It is a fundamental principle that every nation has the right to choose its own path. This is enshrined in many documents and agreements to which Russia has also subscribed (…), including the type of security arrangements it wants to be part of ", declared Jens Stoltenberg, Secretary General of NATO.
Moscow's warning
Moscow on Friday warned the United States and NATO against the deployment of short and medium-range missiles in Europe amid escalating tensions on the border between Russia and Ukraine,
"Before it is too late, we must avoid another missile crisis in Europe, stressed Russian Deputy Foreign Minister Sergei Ryabkov. The appearance of short and medium range missiles in this territory is unacceptable, it is a direct way to accelerate the confrontation. "
As a sign of current tensions, the Russian Defense Ministry said on Friday it had identified a US Navy reconnaissance device over the Black Sea. A Russian fighter was immediately dispatched to the area to check that the plane did not cross the border.
Source link