News
Tense May Day in Turkey: clashes between police and demonstrators in Istanbul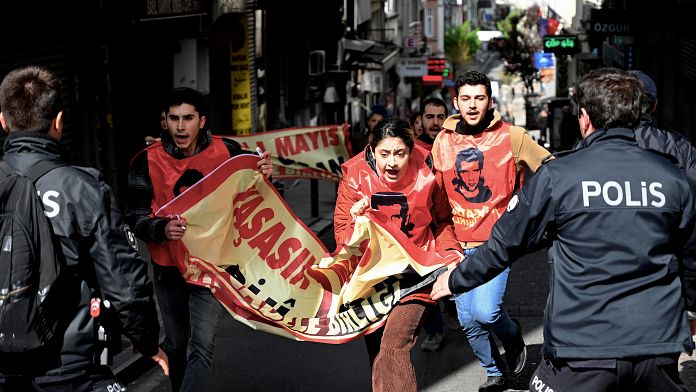 A group made up of members of trade unions and left-wing political parties was arrested as they attempted to enter Taksim Square in the heart of Istanbul.
Clashes broke out between demonstrators and police and at least 25 people were arrested.
Security forces attempted to prevent members of the press from recording footage of the arrests and surrounded protesters to arrest them quickly.
Taksim Square holds a special place for trade unions and political groups in Turkey celebrating May Day, as it was the scene of an armed attack that led to the deaths of 34 labor protesters in 1977 and massive anti-government protests in Gezi Park in 2013.
Access to the city center is generally blocked by the police, who only allow small wreath-laying ceremonies to commemorate Labor Day.