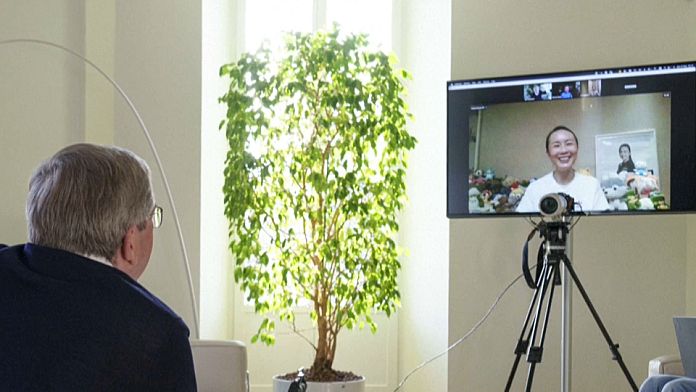 The WTA announced on Wednesday that it was suspending its tournaments in China, following the sex scandal denounced by champion Peng Shuai.
The association which manages the professional women's tennis circuit has decided to strike hard by announcing on Wednesday its decision to suspend its tournaments in China until all light is shed on the disappearance for three weeks of the Chinese player and as long as she will not be completely free to move around.
The uncompromising WTA
The WTA has been worried about the fate of the 35-year-old doubles specialist since she accused a former Chinese leader, 40 years her senior, in early November of forcing her into sex. Many stars of world tennis, from Chris Evert to Novak Djokovic, and several western countries, notably France and the United States, but also the European Union and the UN, had asked in diplomatic terms to Beijing to give an explanation of the fate reserved for Peng Shuai.
In a particularly virulent statement, WTA President Steve Simon announced a strong measure of his authority and called on "world leaders" to follow him: "I am announcing the immediate suspension of all WTA tournaments in China, including Hong Kong, wrote Steve simon. In good conscience, I don't see how I can ask our athletes to participate in tournaments when Peng Shuai is not allowed to communicate freely and has apparently been pressured to reverse his allegations. sexual abuse ".
Big financial losses
The WTA's decision was greeted by many personalities in the sports world. Starting with the founder of the WTA, former player Billie Jean King who expressed her support for Steve Simon's action, declaring that the association was on the "right side of history" in doing so.
During the 2019 season, the last one not to have been impacted by the Covid-19, 10 tournaments had been organized in China, including the end-of-year women's Masters which, with $ 14 million, had been better endowed financially than their male counterparts. This season, none of the nine tournaments scheduled in China have been able to take place.