News
Tennis player Peng Shuai assures that she is fine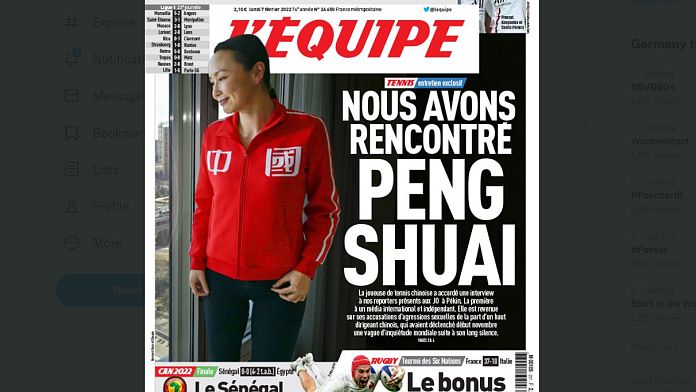 Chinese tennis player Peng Shuai assures that she was not sexually assaulted, and that everything is fine with her. She told the president of the International Olympic Committee (IOC) on Saturday on the sidelines of the Beijing Olympics.
She said it again in an interview published this Monday in the French daily The Team.
At the IOC, it is indicated to remain in contact with the young woman while respecting her position.
Mark Adams is spokesperson for the International Olympic Committee. "I am not sure that it is up to us, as a sports organization, to express ourselves on his situation. You have read the interview she gave to the newspaper l'Equipe. I think you have to listen to what she has to say and stick to it."
Peng Shuai posted a social media post in early November accusing a former Chinese leader of sexual assault.
The tennis player had quickly deleted this message, before mysteriously disappearing for three weeks.
Since the start of the case, the player had simply appeared on videos showing her attending sporting events, without allaying fears about her full freedom of movement.