Soccer
Tebas, Tuchel, Leonardo settles his scores
Sporting Director of Paris Sant-Germain, Leonardo does not appreciate the invective to which PSG is subject. The Brazilian technician responded to the new attacks of Javier Tebas and the last outing of Thomas Tuchel.
Leonardo reframes Javier Tebas, at war with PSG
President of La Liga, Javier Tebas leads a true cabal against the Paris Saint-Germain since the departure of Lionel Messi FC Barcelona. Attacking PSG's finances, the Spanish leader believes that the Paris club does not respect financial fair play. "I criticise PSG, because they do not generate the money to have the squad they have. This causes a distortion of competition in the economy of European football. It does not correspond to real sponsorship," the La Liga president said in a recent interview at The Team. One last exit that goes badly for Leonardo. The Parisian sports director reacted to the attacks of the Spanish manager.
"He is the president of La Liga, we respond to UEFA and the French La Liga and I do not understand why we have to respond to him, I do not want to make a controversy here, " first indicated the Brazilian according to the remarks relayed by Calcionews24 and TMW. For Leonardo, "the big signings over the years have been made by everyone, from Milan to Real to Juventus".
Leonardo restores the truth for Tuchel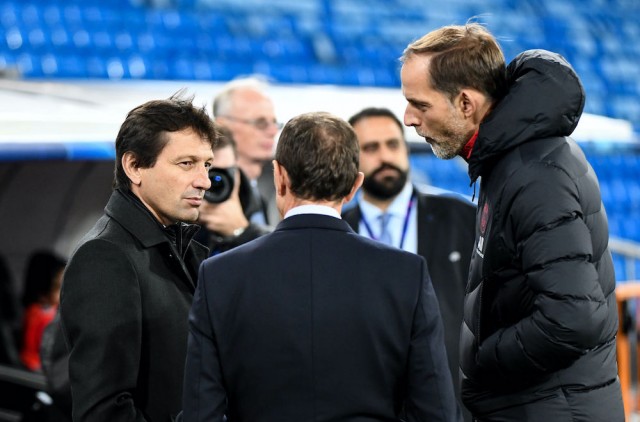 The Parisian official also reacted to the release of Thomas Tuchel during the Festival dello Sport organized by The Gazetta dello Sport. The former coach of Paris Saint-Germain today at Chelsea praised the organization of the London club. An exit that for some equates to a subtle tackle at his former club where he maintained tense relations with Leonardo. Which would be the basis of the sacking of Tuchel in Paris. The Brazilian returned to his relations with the German technician thanked in December. "I do not hide that there were disputes but I think that this relationship and these disputes were able to give a momentum and a push to make the season that we did and get to the final of the C1 the following season," said the PSG DS.