Soccer
Takeover of the FCN, new announcement by Landreau
Holder of a project to take over the FC Nantes, Mickaël Landreau made a new point on the steps initiated to buy the club from Waldemar Kita.
Landreau confirms "2 solid files to buy FC Nantes"
Mickaël Landreau, one of the figures of the Nantes Collective, a group of local investors and supporters of FC Nantes, gave information on the project to buy the club of the City of Dukes. According to the former Canaries goalkeeper, the project to take over the FCN progress well, despite the few resources gathered since the launch of the initiative in June 2021.
"It is not the Nantes Collective alone that will be at the head of the club. We gave the opportunity to local companies, but it does not work", he said on France 3 Pays de la Loire. However, Mickaël Landreau and Philippe Plantive (boss of Proginov) are working hard to find the financial means. "Today, we have two solid files that we are working with and that could come with us to buy FC Nantes," he announced on the radio.
A €100 subscription opened to buy the FCN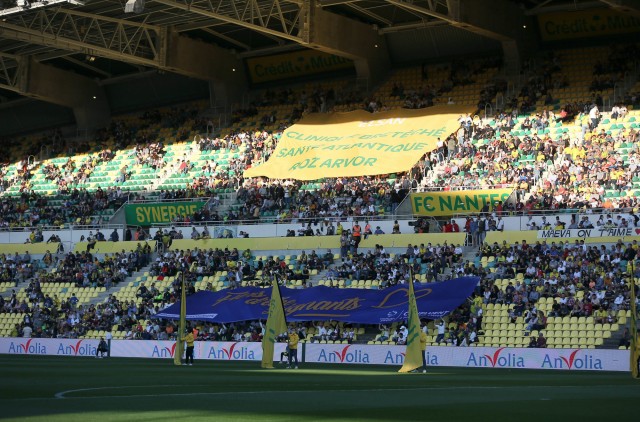 It should be remembered that the fundraising initiated this summer was not a great success. The goal of 20 M € has not been reached according to the former goalkeeper of the Yellow and Green. To find additional funds, Mickaël Landreau has his little idea. "We will open a "popular crowdfunding" and put a subscription to 100 euros ", he said. The managers of the Nantes Collective are indeed targeting the subscription of several small shareholders who will have their say on the management of the Ligue 1 club.
Owner of FC Nantes since August 2007, Waldemar Kita is pushed to resign by supporters groups club ultras. They accuse him of mismanagement and invite him to sell their team to a new buyer. In response, the Franco-Polish businessman made it known that the club is not on the market. In other words, he does not want to sell it. As for Mickaël Landreau and the Nantes Collective, their plan is to raise a large sum, in order to make an interesting offer to Waldemar Kita.