News
Taiwan: Pentagon chief does not confirm Biden's remarks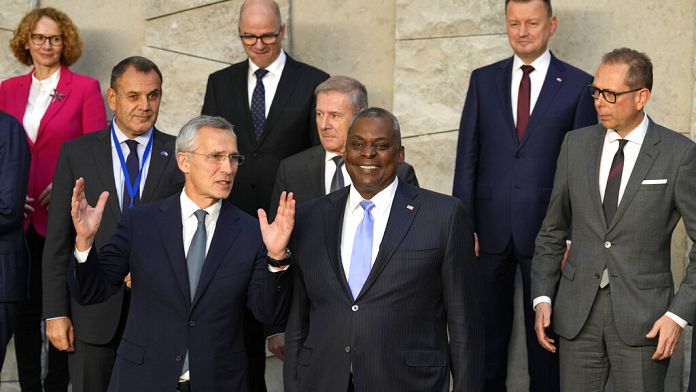 Is the US ready for military intervention to defend Taiwan in the event of China"s attack? President Joe Biden responded in the affirmative on Thursday during an exchange with voters. But the day after these statements, Pentagon chief Lloyd Austin refused to confirm his remarks after a NATO meeting in Brussels.
"No one wants to see cross-cutting issues run into obstacles, certainly not President Biden and there is no reason for that to happen. We will continue to assist Taiwan with all kinds of military capabilities it would need to defend itself. So we remain focused on these measures", said the US Secretary of Defense.
Asked about the risk of Nato forces being drawn into a potential US conflict with China, Alliance Secretary General Jens Stoltenberg refused to speculate. "What is important is to reduce tensions in the region," he said. "We must resolve all disputes and disagreements in the region through political and diplomatic means," he commented.
The Chinese authorities maintain pressure on Taiwan by increasing military exercises in the China Sea. Beijing has called on Joe Biden to be "cautious" ensuring that there is no room for compromise on issues affecting its sovereignty.
"We urge the United States to effectively adhere to the one-China principle, to exercise caution in its words and actions on the Taiwan issue, and not to send the wrong signals to the separatist pro-independence forces in Taiwan"reacted for his part Wang Wenbin, spokesman at the Chinese foreign ministry.
China considers the island as one of its provinces and intends to reclaim it in its fold. Beijing threatens to use force in the event of a formal declaration of independence in Taipei.
Source link