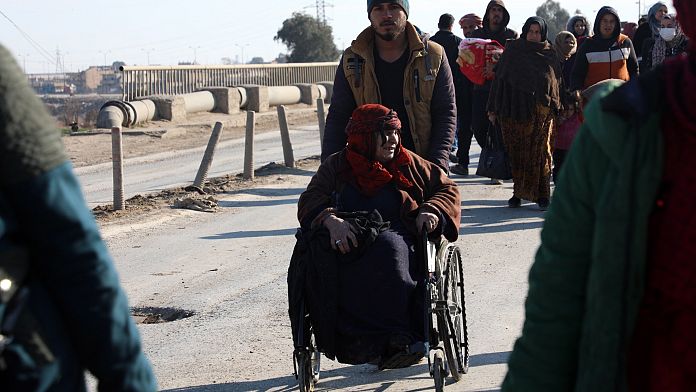 The attack on a prison in Syria, and dozens of dead: more than 120 people, the vast majority of fighters, died in four days of clashes between the jihadist group Islamic State and Kurdish forces in Syria.
Thursday evening, more than 100 jihadists stormed the Ghwayran prison in the city of Hassakeh in northeastern Syria. One of the largest, which houses some 3,500 suspected members of IS, including leaders of the group.
According to the Kurdish forces controlling the prison, the detainees rioted and tried to escape. Some have been caught. A car bomb exploded outside the prison as gunmen clashed with security forces.
The attack on the prison is the largest unleashed by IS militants in Syria since the fall of their "caliphate" three years ago.
The clashes left "seven civilians dead", said the Syrian Observatory for Human Rights (OSDH). Many people fled the area, which was bombed by the international coalition that came to support it. Cohorts of destitute people were leaving their homes, for an uncertain future, many with nowhere to go.
According to the Kurdish authorities, some 12,000 jihadists of more than 50 nationalities are detained in their prisons. They denounce the inaction of the international community and the countries which do not repatriate their nationals.