News
Switzerland: ban on tobacco advertising submitted to vote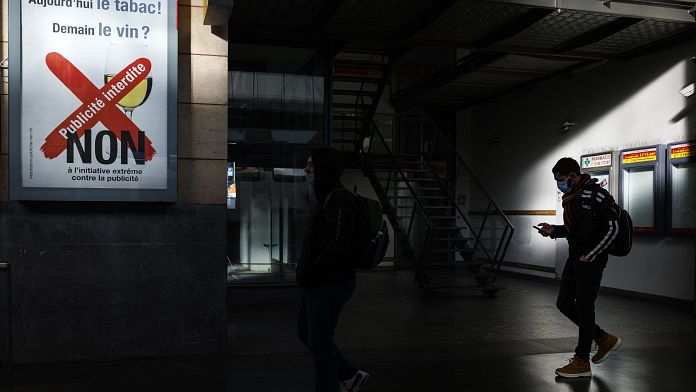 Will Switzerland catch up in the fight against smoking? The country that is home to the headquarters of the world's largest tobacco companies is set to vote on Sunday for or against banning all tobacco advertising that could be seen by minors. A popular initiative is at the origin of this vote.About a quarter of Swiss adults currently use tobacco products.
9,500 deaths per year
Doctor Jean-Paul Humair directs the Center for the Prevention of Addictions in Geneva, he is the spokesperson for the "yes" to this ban. "The initiative, it seeks an almost total ban on advertising that affects, reaches children and young people, that is the objective, and in fact all tobacco advertising is likely to reach children and young people, and it is also for products similar to tobacco, in particular derivatives such as vaping or heated tobacco for example", he explains.
The tobacco sector represents 5.7 billion turnover in the country. And the tobacco companies largely financed the No campaign. Opponents, including the federal government and parliament, believe the bill goes too far.
Tobacco company lobbying
Patrick Eperon, spokesperson for the No campaign, is a member of the Center patronal organization. "We are against it because the text of this initiative is extreme, it plans to prohibit any advertising that may reach minors and not just target them, this means that practically all advertising is prohibited, including for adults, so in the name of the protection of children, we end up infantilizing adults", he says.
And to add: "o_n is in an era where all advertising is likely to be banned and obviously for Swiss economic circles, this is a considerable problem, a fundamental problem._"
"Today tobacco, tomorrow cervelas?"
"Tobacco today, cervelas tomorrow?" ironically the posters of the "No" suggesting that soon it could be the turn of the pub on the meat to be banned.
In Switzerland, 9,500 deaths per year are directly linked to smoking, not counting the 400,000 people suffering from chronic illness.
According to the latest polls, the yes should win. It remains to be seen whether he will win in the majority of the cantons, a sine qua non condition for the vote to be adopted.