Soccer
Surprise, Laurent Blanc back at the Paris SG?
Five years after his costly dismissal, Laurent Blanc will he perform on the return to the PSG bench? In any case, the supporters of Paris Saint-Germain know who they want at the head of their team in the event of Mauricio Pochettino's departure.
PSG fans demand the return of Laurent Blanc
Since the draw at the Stade Vélodrome against Olympique de Marseille, the head of Mauricio Pochettino is clearly claimed at the Paris Saint-Germain. From the club's alumni through the fans to some renowned observers, all are unanimous on one fact: the Argentine technician does not have the makings to lead the Parisian team.
If the name of Zinedine Zidane is mentioned as the great favorite to land in the capital in the event of ouster of the former Tottenham manager, fans have another idea for the post. Indeed, after the poor performance of Pochettino's men against OM, the fans of Paris SG flooded the canvas to demand the departure of the successor of Thomas Tuchel and demand at the same time the return of Laurent Blanc.
"I repeat, finally the one who has played the most beautiful football in Paris since 2011 is Laurent Blanc", writes the Twitter account B' something. "Replace the there bring us back Laurent Blanc", adds Ryan. "Who can sit at Laurent Blanc's table and say: I made PSG play better than you? ", Dov launches before IR9 dreams of seeing Laurent Blanc coach the trio Messi, Neymar and Mbappé: "These 3 men under Laurent Blanc.. I think about it… what a massacre. »
Already present from 2013 to 2016, the current coach of Al-Rayyan Sports Club, in Qatar, obviously left a good memory to a good part of the public of the Parc des Princes. Considered as the one to have proposed the best game since the advent of QSI in Ligue 1, the 55-year-old technician makes Parisian fans dream again, especially with the squad that Pochettino currently has. However, Laurent Blanc is very far from the number 1 choice of management for the position.
A White-Zidane final for the succession of Pochettino?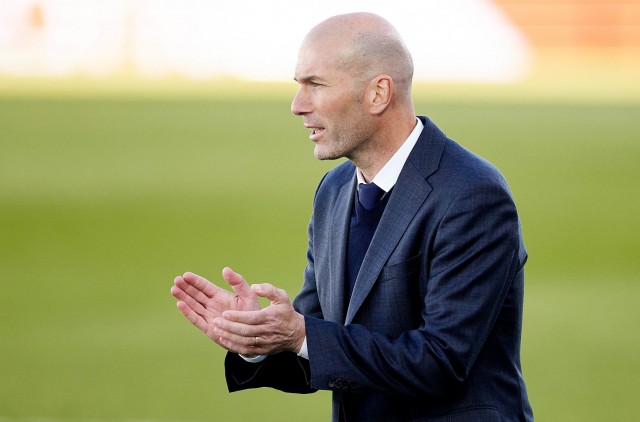 Long-time target of Qatar, Zinedine Zidane could be the next coach Paris Saint-Germain. After several refusals, the 49-year-old from Marseille now seems willing to respond favorably to the call of the Parisian club. According to the revelations of Mundo Deportivo, the former manager of Real Madrid would indeed be ready to take the reins of Paris SG.
Maintaining excellent relations with the Qatari owners of the Rouge et Bleu, to the point of being part of the ambassadors of the World Cup in Qatar of 2022, Zizou would be delighted by the prospect of coaching Lionel Messi, Neymar, Kylian Mbappé and reuniting with Sergio Ramos and Keylor Navas. Laurent Blanc will therefore have to face stiff competition from his former team-mate in selection for the succession of Pochettino.