News
"Superpower" bombs in Mariupol, new sanctions, resistance in Kyiv. Follow our live.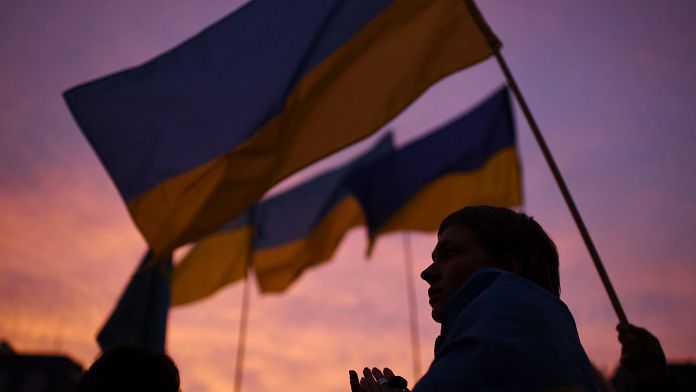 Update at 7:30 a.m.:
"Superpower bombs" in Mariupol
Mariupol (south) was hit Tuesday by two "superpowered bombs", said the municipality without being able to give an assessment.
According to Ukrainian President Volodymyr Zelensky, some 100,000 civilians are still stuck in the major port city, where Russian tanks entered after weeks of shelling.
Three humanitarian corridors were to be opened between the city of Zaporozhye and localities near Mariupol, which Ukrainian President Volodymyr Zelensky accused Russia of "simply destroying".
The town of Avdiivka, near Donetsk in eastern Ukraine, was the target on Monday evening of a Russian attack that left at least five people dead and 19 injured, a Ukrainian official announced on Tuesday. .
"We will never underpay", says the mayor of Kyiv
"In the worst case we will die, but we will never surrender"Kyiv mayor Vitali Klitschko exclaimed to the Council of Europe on Tuesday as Russian troops attempted to encircle his city.
The Ukrainian capital has been under a new curfew since Monday evening and until Wednesday morning, the third since the start of the war.
New Western sanctions in sight
Westerners will announce Thursday "new sanctions against Russia and strengthen" those that already exist, the White House announced on Tuesday.
Washington also assured that the United States had no "not seen China supplying military equipment to Russia" since President Joe Biden's recent exchange with his Chinese counterpart Xi Jinping, while assuring that Washington "continued to monitor" such potential actions on the part of Beijing.
French President Emmanuel Macron for his part denounced the use by Russia "of explosive weapons in densely populated areas", considering that "everything in the aggression of Ukraine by Russia is unacceptable".
Zelensky ready for a "compromise"
The Ukrainian president said he was ready to discuss with his Russian counterpart Vladimir Putin a "compromise" on Donbass and Crimea to "stop the war", believing however that any compromise should be ratified by the Ukrainians by referendum.
The Kremlin ruled for its part on Tuesday that the ongoing talks with Kyiv were not "substantial" enough.
Ukrainian counter-offensives
The Ukrainian army is carrying out counter-offensives which have made it possible, in the south in particular, to regain ground on the Russian troops, assured the Pentagon spokesman on Tuesday.
Ukrainian soldiers "are now, in certain situations, on the offensive"John Kirby said on CNN, saying they "pursue the Russians and push them out of areas where the Russians were in the past".
Russia will only use nuclear weapons in case of "existential threat"
Moscow will use nuclear weapons in Ukraine only in the event of an "existential threat" against Russia, Kremlin spokesman Dmitry Peskov told CNN International on Tuesday.
"We have an internal security doctrine, it's public, you can read there all the reasons for the use of nuclear weapons. And if it's an existential threat to our country, then they can be used in agreement with our doctrine"he said.
More than 3.5 million refugees
More than 3.5 million people have fled Ukraine and the fighting sparked by the invading Russian army, according to the UN count released on Tuesday.
Among these, nearly 200,000 refugees have been evacuated from Poland by train to other host countries, the company PLK, which manages the Polish rail network, announced on Tuesday.