News
Sudan under the control of the army, the population wants to resist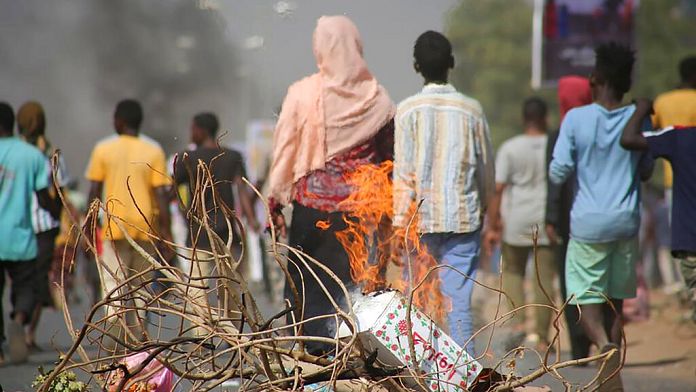 In Sudan, the coup dӎtat left at least nine people dead and more than a hundred injured. Taken to the streets of Khartoum and elsewhere after the arrest of almost all civilian leaders by the military with whom they shared power, the population was targeted by soldiers.
But she continues to claim that she does not want to go back, that she wants to free herself from the army, which has been in power almost non-stop since independence.
This new coup was condemned by the international community. The UN Security Council must meet urgently behind closed doors.
As for the United States, U.S. diplomatic spokesman Ned Price announced that"they were suspending the aid of $700 million in emergency credits from the economic support funds to Sudan. These funds were intended to support the country's democratic transition while we were in the midst of evaluating the next step for Sudan.", he said.
It was on Sudanese state television, invaded by soldiers, that the leader of the putschists, General Abdel-Fattah Burhane, announced the dissolution of the transitional authorities yesterday at midday. He also promised a "competent" government for soon pending the elections, scheduled for July 2023. But he clarified that the army would remain in command.
In the meantime, it remains unclear where the Sudanese civilian leaders arrested yesterday by the army were taken…
Sudan has normally been subject to a civilian-military power-sharing agreement since dictator Omar al-Bashir was overthrown in 2019. At the time, the army had supported the popular revolt.
The widening divide between those who favour civilian rule and those who demand a cabinet of generals to pull Sudan out of the political and economic doldrums is now wide open.
Source link