Soccer
Succession Puel, thunderclap in Saint-Étienne
Despite the draw against Angers SCO (2-2), Friday, in the opening of the 11th matchday of Ligue 1, Claude Puel is not really safe from a dismissal at the ASSE. At the latest news, the possibility of seeing the Ligerian club change coach is still relevant.
Mercato ASSE: Puel still suspended at Saint-Étienne?
Based on information from The Team, the match against Angers SCO could have been the last of Claude Puel on the bench of AS Saint-Étienne. The sports daily explains that in the event of defeat, the French coach would have been fired by Roland Romeyer, the president of the management board of the Saint-Etienne club. The management of the ASSE had already settled the question of his succession since Pascal Dupraz was ready to take over. Finally, Mickaël Nade saved his coach's head with his goal in the 94th minute of Friday's game against SCO Angers.
But even if he keeps his job for the moment, Claude Puel is well aware that he is being monitored by his management and that at the next defeat of his team, he may well not go until the end of his contract, next June 30. Especially since Pascal Dupraz has been free since his departure from SM Caen last March. In the meantime, Puel does not intend to abandon his players with whom he wants to fight to go up the slope.
Claude Puel does not intend to give up his players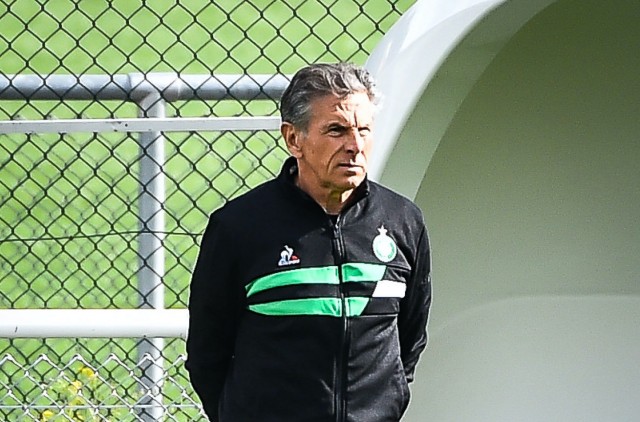 The Red Lantern of the championshipAS Saint-Étienne must go up and do everything in order to leave the red zone. It is to this task that Claude Puel wants to devote himself with his players. Questioned after the draw against Angers SCO, the ASSE coach preferred to snub his personal situation to highlight his players.
"I don't want to talk about my personal case. I'm here to stay close to my players and see them manage this situation as well as possible. The environment is up to leaders to manage it", said the French technician in a press conference. Then add : "I see a very professional group that puts a lot of intensity into training. Young people live difficult times, trainers for their early career. It is necessary to get out of this classification area and it will be done little by little. I remain focused on my task to help the club have future prospects with young people trained in ASSE. » For the 12th day of Ligue 1, the Greens will be on the lawn of FC Metz on Saturday at 17h.