Is David Guion one of the likely successors of Claude Puel at the ASSE ? An ex-manager of the Ligerian club makes an update on his alleged involvement to place the former coach of the Stade de Reims at the Greens.
Lyonnet, "I never campaigned for the coming of Guion to the ASSE"
The name of David Guion was quoted in The Team among the potential candidates for the succession of Claude Puel to the ASSE. It was proposed by Philippe Lyonnet according to the information of Bernard Lions in the sports daily. "One of them (of the proposals, editor's note) would have been forwarded to Roland Romeyer, president of the club's executive board, by his former director of communication. He campaigned for the name of David Guion, free since his departure from Reims this summer and former of the green house ", wrote the source. Information denied by Philippe Lyonnet.
"I never campaigned for the coming of David Guion to theAS Saint-Étienne », he denied in the same newspaper, in a right of reply. "I have a deep respect for the work of Claude Puel and I would never allow myself to submit the application of a coach to the ASSE. It is neither in my values nor in my field of competence," clarified the former deputy director general in charge of communication and media at the Greens.
Several names circulate to succeed Puel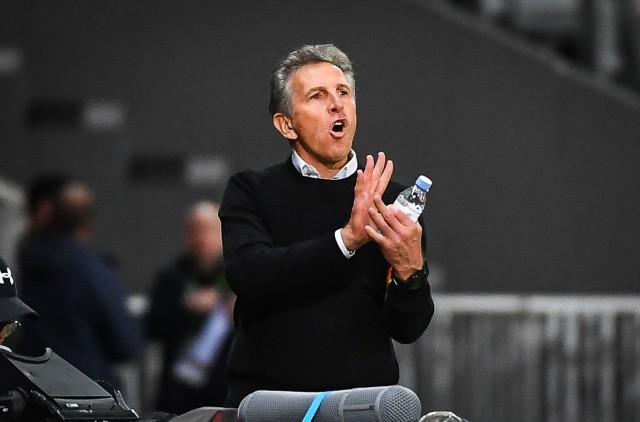 Claude Puel's contract expires on June 30, 2022. To replace him, names would have been proposed to the leaders of Saint-Etienne directly or indirectly. In addition to that of David Guion, Luis Fernandez, Pascal Dupraz, René Girard or Jean-Louis Gasset were also proposed to the decision-makers of the ASSE. Regarding David Guion (54 years old), he is free of any commitment since his departure from the SDR, club he managed between May 2017 and May 2021.