News
Submarine crisis: the ministers of the 27 in solidarity with France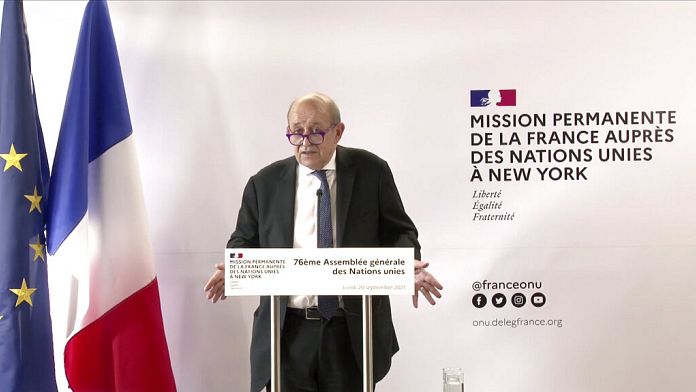 On the sidelines of the United Nations"General Assembly, the head of French diplomacy once again condemned the breach of the submarine contract with Australia linked to the birth of the security pact between Washington, London and Canberra.
As he has been doing for several days but this time on American soil, Jean-Yves Le Drian denounced a decision "brutal", a "lack of consultation", and a "breach of trust between allies". This is similar to "reflexes of an era that we hoped was gone", he hammered, in a clear new allusion to the Trump era. Earlier in the day, France had received the support of the leaders of the European Union.
Foreign Ministers of the Twenty-Seven, "clearly expressed their solidarity with France" said from New York the high representative of the Union for foreign and security policy, Josep Borrel :
"During the discussions, the ministers expressed clear solidarity with France and used this moment to call for greater cooperation with the European Union in the Indo-Pacific."
Interviewed on an American channel, Ursula von der Leyen, the President of the European Commission also rose to the judging niche "unacceptable" the way Paris had been "treat".
As for the President of the European Council, Charles Michel also denounced a "lack of loyalty" and called for a strengthening of the EU's" capacity for action " on the international stage.
To this surge of European solidarity with France, the United States responded with a surprise gesture of conciliation. Joe Biden has indeed promised to reopen the US borders, closed to Europeans for more than a year because of Covid-19.
And faced with requests for" clarification "from Paris and Brussels, President Biden is" impatient "to talk" about the way forward " on the phone with his French counterpart Emmanuel Macron.
This is what a senior US official said, confirming that the Democratic leader had requested such an interview. Emmanuel Macron having renounced to go to New York.
Source link