News
Storm Eunice sweeps across the UK and puts northern Europe on alert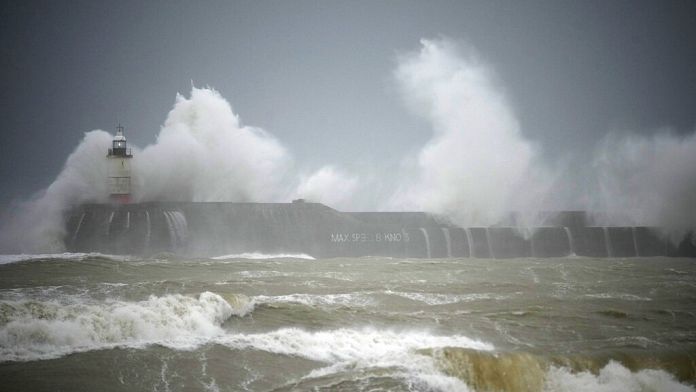 From daybreak, strong gusts swept the British coast. Storm Eunice and its winds near 200 km/h fell on Friday in the south of England and Wales. Millions of Britons have been called to don't leave their house. In the affected areas, transport is severely disrupted, including in London, because the capital has also been placed on red alert, the highest level.
By midday, tens of thousands of homes were without power and many schools remained closed. After the United Kingdom, Eunice is expected in several northern European countries, the Denmark, the Netherlands, Belgium, as well as northernGermany are on alert.
In France, regional trains stopped running on Friday at midday in several departments of Hauts-de-France and Normandy. "No major damage" had however been recorded on the network, according to the SNCF.
Gusts reached 110 km / h at Cap Gris-Nez in Pas-de-Calais, and could exceed 140 km / h locally on the coast in the afternoon, according to Météo-France. The estimated resumption of traffic throughout the impacted area is expected on Saturday.