News
"Stop doing business with Russia": Vitali Klitschko's message to Europe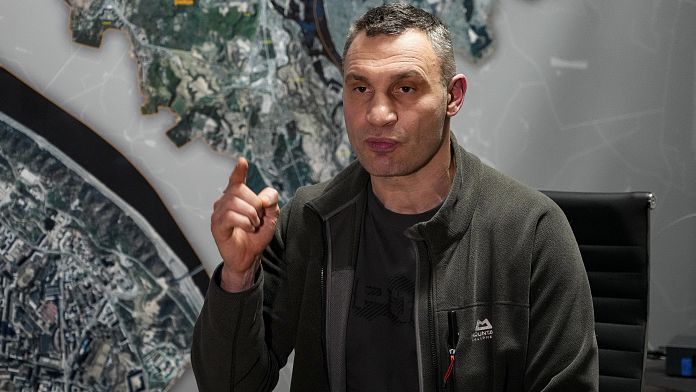 "Stop doing business with Russia". This is the message of the mayor of Kiev and former boxing world champion, Vitali Klitschko, who called on the international community to support Ukraine. According to him, the destruction of infrastructure could sooner or later trigger a humanitarian crisis in Kyiv, while the city suffered the bombardments of the Russian army. "Many civilians died. It's horrible for women, children, and our soldiers", assures Vitali Klitschko, interviewed by journalists from the American press agency AP.
"That's why I have a message for everyone: support Ukraine, together we are strong. Take sanctions against Russia. And I have a message for the Germans, for every European: if you do business with the Russian Federation, they will hang your money, but it will not be for the country, for the Russian people. They will use your money for their army, for weapons. And it is with these weapons that they come to Ukraine", supports the former boxing champion.
The mayor of Kyiv also assured that all Ukrainians were loans"to fight to the end"and that they were resolutely turned towards Europe: "Every Ukrainian supports the position of being part of the European family and Putin does not agree with this. We don't want to live in the Russian Empire."
"There is great demoralization within the Russian forces. They feel very uncomfortable because all Ukrainians hate Russians. My message is: go home. Go away from our country. As fast as possible", concludes the mayor of the Ukrainian capital.