News
Steven Bartlett, from kid angry with school to accomplished entrepreneur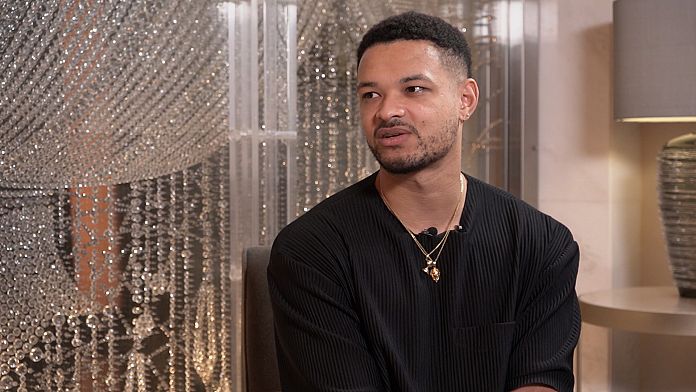 Steven Bartlett was just 23 when he became a millionaire after starting the social media marketing agency from his bedroom Social Chain. He left the company in 2020. Today, its valuation is estimated at around 350 million euros, his personal fortune being valued at around 60 million euros.
But the young man found success in other forms: he wrote a bestselling book "Happy Sexy Millionaire", became the youngest dragon on the BBC television series, "Dragon's Den" and hosts today, the number 1 podcast in Europe on Spotify, "The Diary of a CEO".
"The school system dictates the outcome"
We meet Steven Bartlett on the occasion of an evening at the Dubai Opera entitled "Steven Bartlett and Guests" which he hosted. Son of a Nigerian mother and a British father, he explains to us that he was never made for school. He was fired, then went to college thinking things would be different there, but it was the same disappointment for him. "At that time, my parents kind of disowned me because I wasn't following the conventional path of my siblings going to college, I went through some tough times," he confides.
The multi-entrepreneur says his passion for business was never fully recognized throughout his formative years. "I could have gotten there faster," he said, "if I had been more convinced that I was going to be successful and if the infrastructure that I had around me when I was 16 had remarked, 'But, this kid has built loads of companies and is making all this money, why make him go to the "health and social" sector? He should be taught finance, entrepreneurship, something he is passionate about…" But the system is not made for that, the system dictates the outcome," he regrets.
"Live my life on my terms"
As for his podcast "The Diary of a CEO", he describes it as "what gives me the most joy" and responds to recent criticism that he uses it as a promotional space for people he invites. "I talked about the importance of being able to live your life on your terms, I do what I want," he points out. "It's my right and you as a listener have the right not to listen, you can give your opinion in the comments section, say it's awful, whatever, but my right is is to live my life on my terms," he throws.
Since finding success, he has reconnected with his family. "At some point you realize you and your loved ones want the same thing, you just disagree on how to get it," he points out before adding: "My mother wanted me to be happy, safe and successful, she thought the way to get there was college and I thought it was doing what I wanted," he says before indicating: "Now that's in the past."
Finally, here is the message he wants to convey to new entrepreneurs. "The most important thing I have learned in the world of entrepreneurship is that your results are more related to the quality of your recruitment and I only realized this during my third year in deals," he acknowledges.
"When you're a young entrepreneur, you tell yourself that everything revolves around you, your talent or what you know, but when my company hired exceptional people, that changed everything! I don't I had more stress, these people knew things that I didn't think I didn't know, all the unknowns were solved and that was decisive," he congratulates himself.