News
Specialists in "natural experiments" Nobel laureates in Economics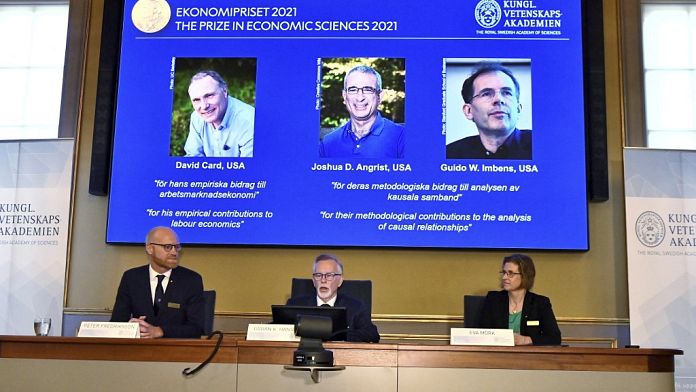 The 2021 Nobel Prize in Economics, awarded this Monday, came to reward three specialists in experimental economics, the Canadian David Card, the American-Israeli Joshua Angrist and the American-Dutch Guido Imbens".
Their research is based on "natural experiments". They are studies conducted not in the laboratory, but from real situations, in controlled spaces. They have shed light on many areas such as the labour market, immigration or education, the committee stressed, with a "approach that revolutionized empirical research".
The award of this Nobel Prize in Economics ends the Nobel season for the year 2021. Of the 13 winners this year, only one was a woman. COVID obliges, they will not travel to Stockholm for the traditional ceremony on December 10.
Source link