News
Spain: the government adopts an animal protection bill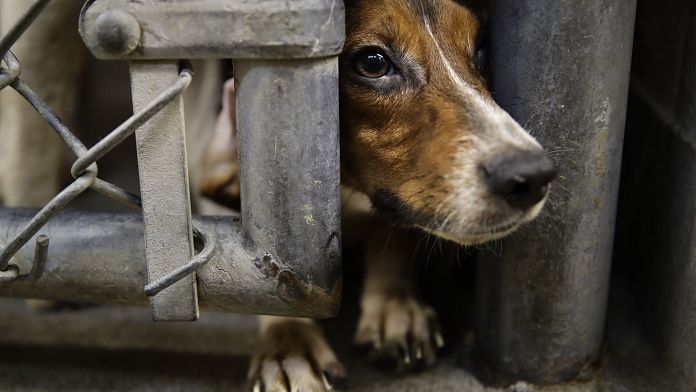 Spain's left-wing government on Friday passed a bill aimed atfight against the abuse, abandonment and killing of animalsas well as a reform of the penal code which will establish penalties of up to up to two years in prison for certain offenses.
A very popular show in Spain, but criticized for its killings by animal rights activists, bullfighting, protected and governed by a separate law, is not affected by this text.
End "impunity"
The reform, which will have to be adopted by Parliament to enter into force, responds to "an important social demand", said the Minister of Social Rights, Ione Belarra, who was speaking at a press conference after the Council of ministers.
She explained that the text was aimed at the "three great scourges" that affect animals in Spain, namely mistreatment, abandonment and killing.
The reform of the penal code that accompanies this bill provides for the introduction of penalties for mistreatment which may go up to 18 months in prison if the condition of the animal requires veterinary care and 24 months in case of deathsaid Ms. Belarra.
The aim, she said, is to end the "impunity" currently enjoyed by those guilty of cruelty to animals.
Ms Belarra, a member of the small radical left-wing Podemos party, a ruling partner of the Socialists, also drew a link between perpetrators of animal cruelty and those guilty of gender-based violence.
Transforming zoos and dolphinariums into rehabilitation centers
The fight against gender-based violence is one of the priorities of the government of Pedro Sánchez and Spain is at the forefront in Europe in this area.
The Minister notably affirmed that certain men sometimes used animals as a means of pressure "to cause even more suffering to the victims of sexist violence" and indicated that this would henceforth be "an aggravating circumstance".
To fight against the abandonment of animals, identification and vaccination will be made compulsory and only professional breeding will be authorized.
Ms Belarra pointed out that 300,000 animals were abandoned each year in Spain, an average of more than 800 per day.
The new law will finally aim to "prohibit the sacrifice of pets".
She said the government wanted to "gradually transform zoos and dolphinariums into rehabilitation centers for native species".
Since January 5, a law grants the right to joint custody – in the event of divorce or separation of the owners – for pets, now considered as "living beings endowed with sensitivity" and no longer simple " things".
Several European countries have already modified their civil code to recognize the living and sensitive nature of animals.