News
Spain: 130,000 hens slaughtered after the discovery of an infectious outbreak of avian flu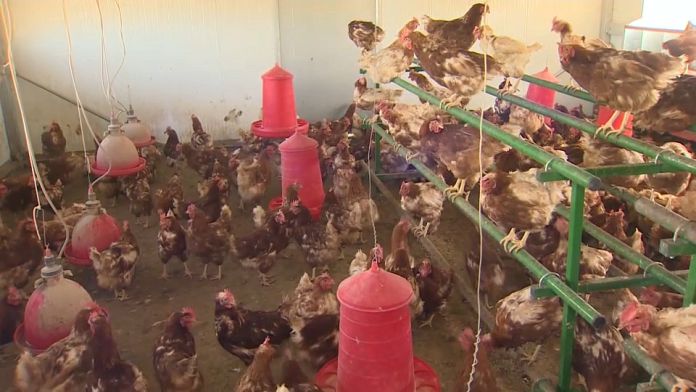 Spanish authorities have slaughtered more than 130,000 hens after an outbreak of bird flu was detected on a farm in Íscar, in the province of Valladolid.
A ten kilometer isolation zone has been imposed around the farm, but according to health authorities, the possibility of the virus being transmitted to humans is very rare.
Carried by migratory birds, these viruses generally come from Southeast Asia. Infections have also been reported in France, Germany, Great Britain, the Netherlands and Serbia in recent months.
According to Irene Iglesias, veterinary researcher, "in Europe we have not found any particular zoonotic characteristic, that is to say that it is not transmitted to humans, and of course there is no risk if one consumes cooked meat, eggs or other poultry by-products".