[ad_1]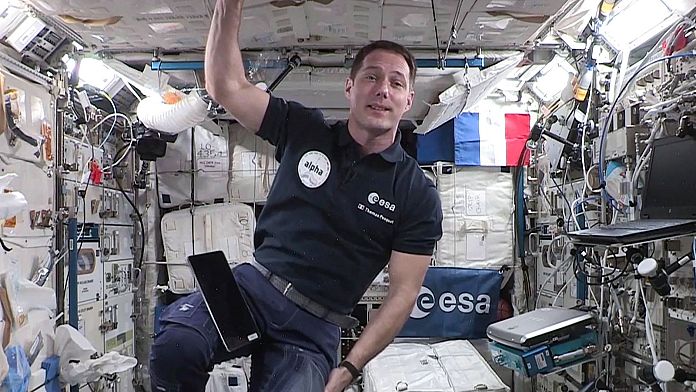 Cocorico! Thomas Pesquet will become this Monday the first French astronaut to take command of the Space Station. Le Normand will take over from his Japanese colleague Akihiko Hoshide who had been in command of the "ISS since April 27.
A handover ceremony will be held at 21:20 Paris time. It will be possible to follow her live on Nasa's Youtube channel.
Thomas Pesquet will become the 53rd astronaut and the 4th European to take command of the ISS, launched in 1998.
If "the flight director, on the ground, remains the "leader", who guides all operations", according to the French space agency (the Centre national d'études spatiales, Cnes), the commander of the ISS must ensure that the crew is operational to carry out these operations on board. It also has an essential role in emergencies, in fact it is he who leads the rescue operations.
Before returning to earth in a few weeks, at the end of October, Thomas Pesquet will have spent more than six months in space. And on his second trip to zero gravity, the Frenchman will have carried out more than a dozen scientific experiments. Very present on social networks, he has, once again, very widely documented his stay by posting many shots of the Earth.
Before Thomas Pesquet, only nine other French astronauts had gone into space, eight men and one woman: Jean-Loup Chrétien, Patrick Baudry, Michel Tognini, Jean-Pierre Haigneré, Jean-François Clervoy, Jean-Jacques Favier, Claudie Haigneré, Léopold Eyharts and Philippe Perrin.
It was in 2009 that en Européen led the ISS for the first time. This responsibility was entrusted between October 10 and December 1 of this year to the Belgian Frank De Winne.
[ad_2]

Source link