News
Soon a floating LNG terminal in Greece to strengthen Europe's energy security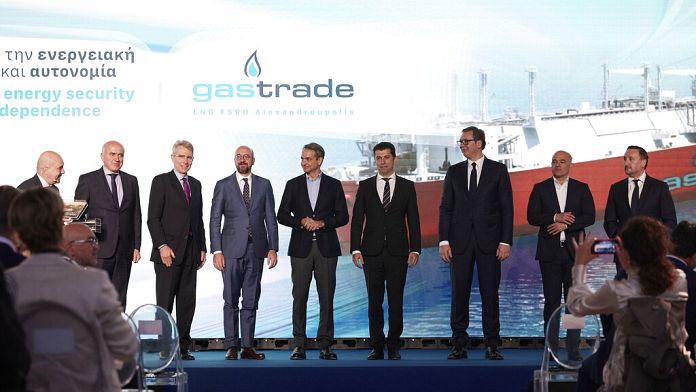 This is a key moment for Europe's energy security. The Greek and Bulgarian prime ministers have signed the contract marking the start of construction work on a new floating liquefied natural gas (LNG) terminal.
A response "to the challenges of the present"
Located in Alexandroupolis, on the Thracian Sea, the project aims to strengthen the security of supply for the countries of the region and should thus contribute to gradually ending the European Union's dependence on Russian gas.
"This project shows our willingness to respond to the challenges of the present by ensuring new supply routes that bypass third countries reluctant to cooperate", stressed Greek Prime Minister Kyriákos Mitsotakis. "It also shows the value of our transnational cooperation and our commitment to the goal of an even faster realization of the union of energy sources. Natural gas, let's not forget, is an extremely important transition fuel. for years to come, but the ultimate prospect remains cheap, clean energy from nature."
A "geopolitical investment"
Also present at this ceremony were the leaders of Serbia, North Macedonia and also the President of the European Council.
Charles Michel insisted on the geopolitical nature of this investment and its importance for the energy sovereignty of the region and of all of Europe:
"It is a geopolitical investment and it is a geopolitical moment because it will supply Greece, Bulgaria, North Macedonia, Serbia and other countries in the region. It is extremely important, because it will help to liberate this region of south-eastern Europe from Russian gas supplies", said Charles Michel.
The Alexandroupolis floating terminal should be operational by the end of 2023. The entire project represents an investment of 410 million euros, from public, private and European funds.