News
Social networks: Russian diplomacy relays the Kremlin's aggressive propaganda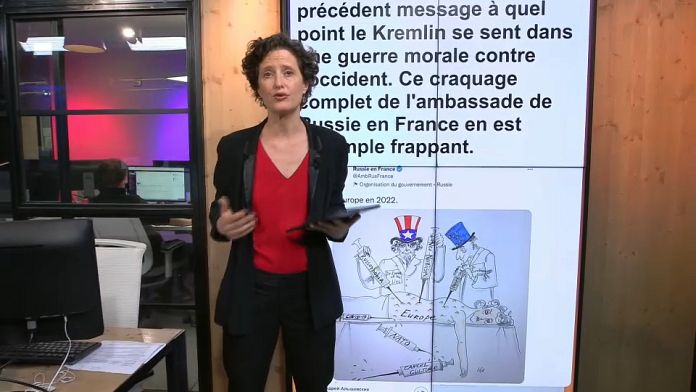 After the ban in Europe of Russian media like Russia Today and Sputnik, the Kremlin's propaganda goes through another channel: the online accounts of Russian embassies. And the usual codes of diplomacy are no longer valid. The tone is often very aggressive and the words misleading.
Among the recurring themes: the denunciation of a so-called "Russophobia". Thus in France, in this tweet, the embassy calls on Russian citizens to boycott Deauville given the risks to their security.
It was in fact a reaction to the decision of the town hall to project the Ukrainian flag on a villa belonging to the Russian state, as a sign of support for kyiv.
Another more outrageous example, a few days ago, the Russian ambassador to France, Alexei Mechkov was summoned by Paris after the publication of cartoons deemed "unacceptable" by the French authorities.
One of them depicts Europe as a patient lying on a bed to whom his torturers inject substances entitled "neo-Nazism", "Russophobia" or even "Covid-19".
The European Commission has asked platforms to further regulate the content of embassies. Russia has nearly a thousand diplomatic accounts on various social networks, accumulating millions of subscribers.