News
Soaring energy prices: anger rises in Spain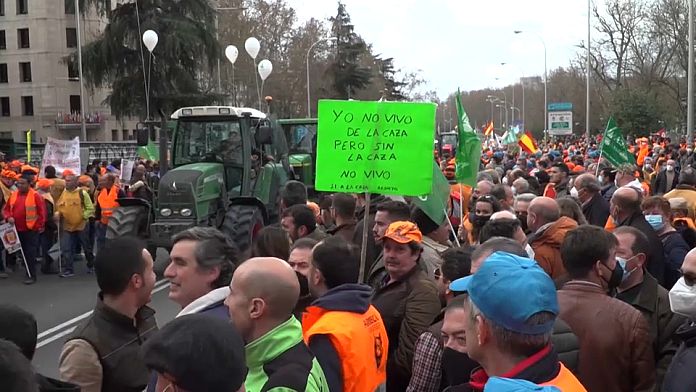 The anger against the rise in fuel prices is being heard almost everywhere in Europe, and in particular in Spain where a strike movement has been launched by road hauliers.
""We stopped working because we can't keep losing money. We have reached a point where we can already see that there are supply shortages, factories and large companies are forced to close because they are out of stock. The effects of this strike are visible", says Manuel Hernández, president of the "Platform for the defense of transport".
Anger of the truck drivers and the rural world
These demonstrations illustrate a growing social discontent in the country. The Spaniards are suffering from the consequences of inflation linked to soaring energy prices which has further increased with the war in Ukraine.
The strike by some carriers has disrupted supply chains. In supermarkets, some fresh products are scarce. Farmers are also affected by the consequences of the social conflict, but they share the same concerns as the strikers.
"Breeders can no longer live"
"It is a general problem that today affects all of society and all sectors. But for us, farmers and herders, it is something that we have been suffering for months already. It has become much worse with the war. in Ukraine. Some farmers, breeders can no longer live. The price of fodder has exploded, the price of the energy they need for their activity has soared like the price of fuel. Everything has become more expensive ", explains , a cereal producer.
150,000 demonstrators in Madrid
This Sunday, the rural world proclaimed its anger in Madrid. 150,000 people marched through the capital to demand immediate government support for the agricultural sector.
Madrid has pledged to take measures to reduce the cost of energy and fuels. But he won't present his plans until March 29, when Prime Minister Pedro Sanchez is on a European tour to push for a joint European Union response. For the thousands of people gathered in Madrid, the government's response comes too late.