News
Situation in eastern Ukraine sends financial markets plunging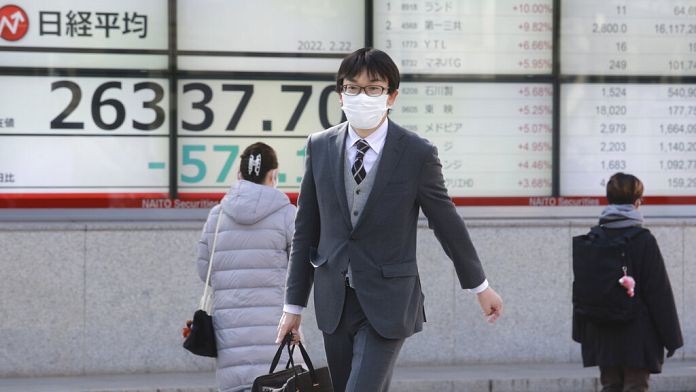 The Russian stock market sank on Tuesday morning, the indices dipping between 8% and 11% at the openingafter Moscow's recognition of the independence of the pro-Russian Ukrainian separatist regions, in the midst of the Russian-Western crisis.
The main index of the Moscow Stock Exchange, the RTS (denominated in dollars), plunged 10.8% at 07:13 GMT, and 32.5% since the start of the year.
The IMoex, denominated in rubles, fell by 8.8%.
The Russian currency, which fell sharply on Monday evening, was also somewhat damaged on Tuesday.
At 07:00 GMT, the ruble traded at 90.58 per euro and at 80.12 to the dollar, slightly below the latest highs of 90.8 to the euro and 80.4 to the dollar, set on January 26.
Most European stock markets for their part started in the red on Tuesday frightened by the military escalation in Ukraine.
In Paris, the Cac 40 opened down 2.28%, in London the Footsie 100 index lost 1.2%. and in Frankfurt the Dax lost 2.48%.
In Tokyo, the Nikkei ended the day down 1.71%.