News
Sinn Fein at the gates of power: the Northern Irish Republican Party leads the polls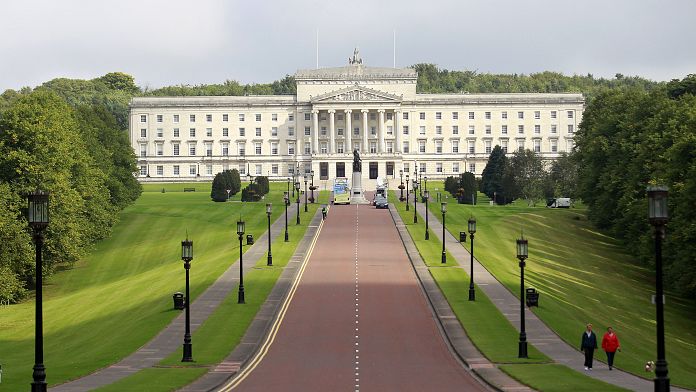 Northern Ireland is beginning to realize that its fate may soon be in the hands of Republican nationalists.
For the first time in the history of the British province, Sinn Fein is on course to win the elections.
The party favorable to the unification of the island, the very one that remains, in the memories of many Irish people, associated with the IRA, is the big favorite in the legislative election next Thursday.
Sinn Fein Vice-President Michelle O'Neill: "Our priority is to make politics work and show that real change is possible. The past few months have proven that when MPs cooperate across party lines it is real change that can make a difference in people's lives is entirely possible."
Overtaken in the polls, the Unionists of the DUP accuse Sinn Fein of advancing in disguise, of having campaigned on purchasing power, but of pursuing, in reality, the project of imposing a referendum on the United Kingdom. unification of the two Irelands.
Jeffrey Donaldson, leader of the DUP: "It's obvious we campaign on the issues that matter to ordinary people and families in Northern Ireland when they have their real agenda in mind, which is to pursue their plans for a border ballot".
Under the 1998 Good Friday Agreement, Republicans and Unionists share power in a cohabitation government: the prime minister and deputy prime minister from each side.
The balance could be broken this time: the DUP refuses for the moment to commit to joining the government if the post-Brexit provisions for customs controls are not modified.