[ad_1]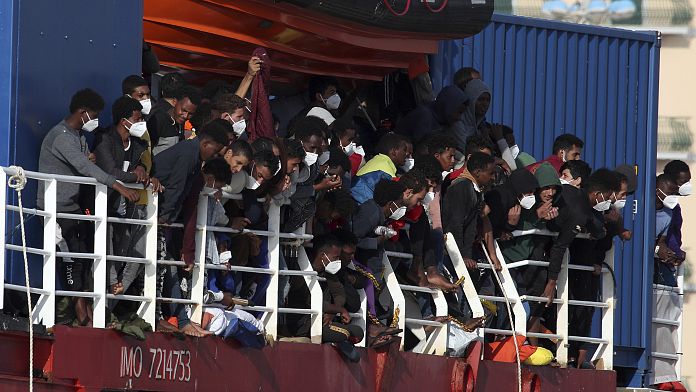 461 migrants including 178 minors were able to disembark in Sicily on November 27. They were rescued by the NGO Sea-Watch in the Mediterranean Sea during seven different operations.
Several days of waiting at sea
Before being able to disembark on the Italian island, the survivors had to wait several days for a port to accept them. Once they arrived in Augusta, in eastern Sicily, they had to stay at the quayside until checks were made on their state of health, including a Covid-19 test.
Of the 461 migrants on board the humanitarian vessel, 178 were minors, 149 of whom were unaccompanied.
In all, the German NGO saved 482 people during several operations in the Mediterranean Sea. 21 people had to be disembarked earlier for medical reasons.
During its rescues, Sea-Watch claims to have been threatened by the Libyan authorities. In an audio broadcast on Twitter by the NGO, the coast guard is heard urging the crew to leave the rescue zone. "Clear the area, otherwise we'll take you with us to Libya, that's clear ? "they say.
Several pregnant women and babies were on board.
[ad_2]

Source link