[ad_1]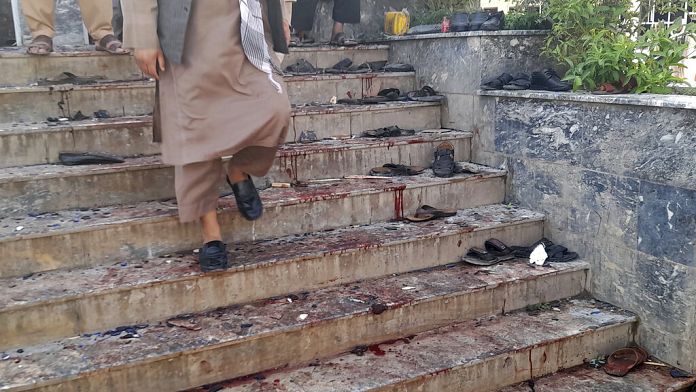 The Islamic State is behind the "suicide bombing" that made at least 60 dead during Friday prayers at a Shiite mosque in Kunduz province, northeastern Afghanistan. The Taliban condemned the attack, promising that "they will find, arrest and severely punish the perpetrators of this great crime". Despite these statements, Shiites feel threatened.
"We call on the Islamic eMirate of Afghanistan to pay particular attention to the security of all mosques and places of worship, especially Shia, because we are in the minority. This is not the first tragedy and it will not be the last", explains a relative of victim.
The local branch of the IS group feared by the Taliban
For the Sunni Taliban, who control all of Afghanistan, the main threat now comes from IS-K, which reportedly has 500 to a few thousand fighters on Afghan territory, according to the UN.
The local group has increased attacks in the country, with the departure of foreign troops. He was responsible for the attack on Kabul Airport on 26 August, which killed at least 180 people.
[ad_2]

Source link