[ad_1]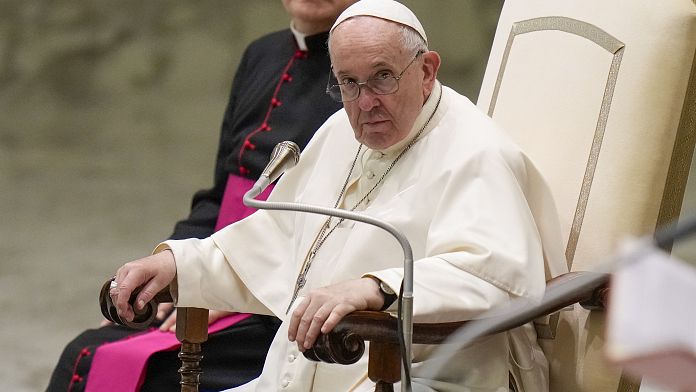 The Pope expressed his "shame" in the aftermath of the publication of a damning report on sexual abuse within the French Catholic church since the 1950s.
The Pope prayed with French bishops
Francis had already expressed the day before his "immense sorrow" in the face of the "appalling reality" of paedocriminality.
During his general audience, the Pope turned to French bishops, present at the Vatican, with whom he prayed in silence before his speech.
"We live in a moment of shame, insisted the Supreme Pontiff. I encourage the bishops, the religious authorities and also you, dear brothers and sisters, who have come here to share this moment, to make every effort to ensure that such tragedies do not recur."
3,000 paedocriminals, 330,000 victims
The "Sauvé" report, a wide-ranging investigation into sexual abuse in the Catholic church in France, revealed terrible figures: in the space of 70 years, 3,000 paedocriminals were identified and about 330,000 victims.
French President Emmanuel Macron on Wednesday praised the "spirit of responsibility" of the Church of France which has "decided to look in the face" the scandal of sexual abuse victims within it.
[ad_2]

Source link