News
Several Russian offensives in western Ukraine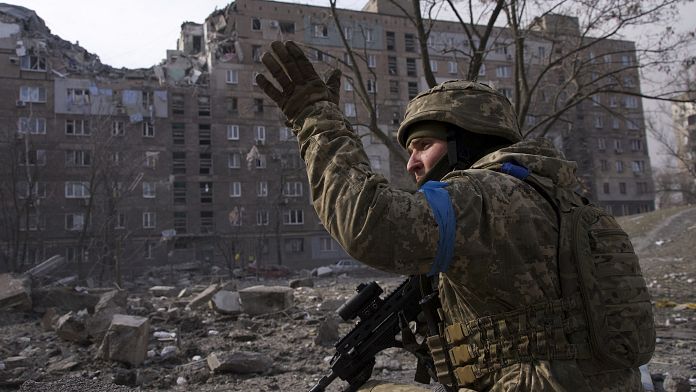 On the eighteenth day of the war in Ukraine, Russian forces on Sunday targeted a military base near Lviv, in the west of the country. According to a latest report from the authorities, at least 35 people were killed and 134 injured by these airstrikes which hit the International Center for Peacekeeping and Security, located less than 25 km from the Polish border.
_"This is why we are asking NATO to close the Ukrainian skies" _ reminded the press, the governor of the Lviv region, Maksym Kozytskyi. "It's the only way to fight against an enemy who launches a cruise missile from a distance. We must be able to count on an efficient air defense system."
Sunday in the middle of the day, Volodymyr Zelensky announced on Twitter having discussed at length with his Polish counterpart, Andrez Duda and the Bulgarian Prime Minister, Kiril Petkov. He also thanked once again the European Union for its support and assistance.
A targeted building near Kyiv
International mobilization does not prevent the Russian army from advancing. This Sunday, still in western Ukraine, an attack was launched against the airport ofIvano-Frankivsk indicated the mayor of this city located a hundred kilometers from Romania.
The shelling is also intensifying around Kyiv where one fears an encirclement of the city. This Sunday, north of the capital, at least one person is said to have died and another was injured in the bombardment of a nine-storey residential building in Chernihiv.
Since the beginning of the conflict, the authorities have denounced these attacks against civilians. Supporting satellite images, the Ukrainian army claims that Russian forces have already violated international humanitarian law on numerous occasions.