News
Several hundred Russians left their country for Georgia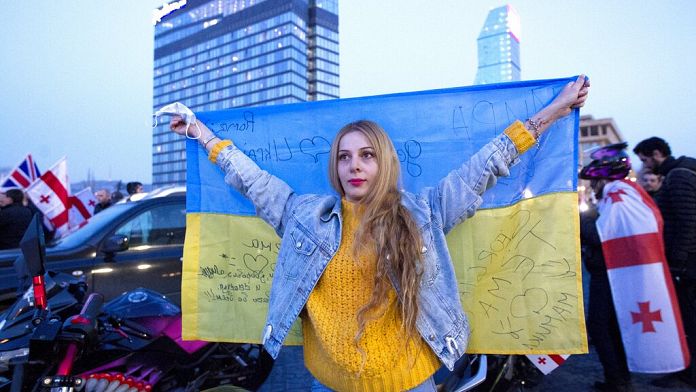 "I decided to stay in Georgia until something changes. I was already there last month before this annoying mess. I don't want to be in the country that is waging a war, that's why I am came"testifies a Russian citizen at the microphone of Euronews.
Like him, several hundred Russians left their country to settle in Georgia.
"I don't know how long I'm going to stay here, but at least until the end of the year. A few months, a year, or even more"points out another.
Russians have no problem booking a hotel, but it is more difficult for them to find an apartment to rent.
"I have been renting apartments for about five years now, especially in old Tbilisi. I have had tenants from all over the world: from Europe, Asia, also from Russia, I have also hosted Ukrainians. For the moment, given the current events, we give priority to Ukrainian citizens"explains Mariam Beriashvili.
According to the Georgian Interior Minister, by mid-March nearly 30,000 Russians had arrived in Georgia. About 12,000 of them have since remained.
"During the past month, the number of Russians arriving in Georgia has increased tenfold", analyzes Lasha Dzebisashvili, professor at the University of Georgia. "This arouses mistrust: are they real refugees, are they politically driven out of Russia, are they coming to save their business, or are they disruptive elements sent to Georgia?
Georgian security agencies fear that Russian paramilitary elements may be present among them and that they will enter the country, as was the case in Ukraine in 2014.