News
Serbia: outgoing head of state Aleksandar Vucic wins presidential election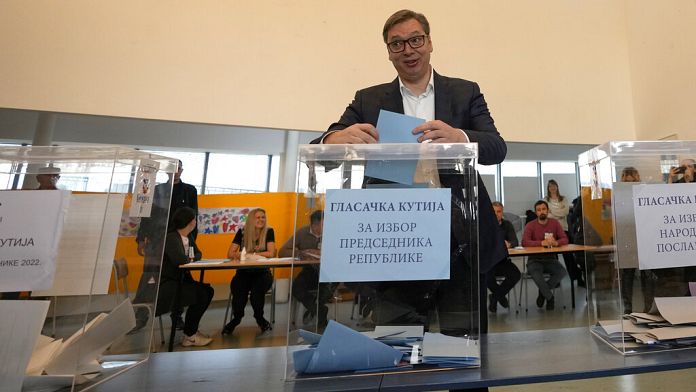 In Serbia, Aleksandar Vucic won the presidential election this Sunday, with more than 51% of the vote in the first round, according to estimates. His party came out on top in the legislative elections.
Re-election in the first round. The populist centre-right president Aleksandar Vucic won more than 51% of the vote in the ballot organized this Sunday, according to initial estimates.
His main rival, the retired general Zdravko Ponosa surprise candidate presented by the pro-European camp of the opposition, would have obtained around 28% of the vote.
The final results will be known overnight, but observers do not expect a trend reversal, ruling out the possibility of a second round.
Before the election, polls predicted a second term for Aleksandar Vucic. At most, the opposition hoped to force the outgoing head of state to a second round.
Legislative: success of the ruling party
The Serbs also voted to renew their parliament. And the ruling party, the Serbian Progress Party (SNS, centre-right) of President Vucic, would have won an absolute majority (126 seats out of the 250 in parliament).
Before the vote on Sunday, analysts indicated that the opposition had little chance of upsetting the composition of the outgoing parliament, acquired almost entirely by a pro-Vucic coalition.
Serbian voters were also called upon to appoint several municipal councils, including that of Belgrade, the capital.